Dear Friend,
As we prepare to elect a new Maryland Democratic Party Chair on December 7, we'd like to take a moment to thank Party staff, volunteers, and allies for the great work they have done in the month of November. While the impeachment hearings and the Democratic debates have been dominating the headlines, Maryland Democrats have been diligently working behind-the-scenes to build up our campaign infrastructure, energize voters, and start in-depth conversations on the biggest issues facing our state.
One of the ways we've been starting conversations is through the MD Dems Podcast. Last month, we released four exciting new episodes covering traffic and transit problems with Gary Hodge of the Maryland Transit Opportunities Coalition, business development in Kent County with Chestertown Councilman-elect Tom Herz, leading on the issues that matter to Marylanders with Baltimore City Mayor Jack Young and Anne Arundel County Executive Steuart Pittman, and advancing your career as a black and female professional with Del. Vanessa Atterbeary.
You can find the MD Dems Podcast on the following platforms:
In addition to digging deeper into the issues, we're also working hard to expand the Party's presence all across Maryland. On the organizing front, we've been energizing voters in all corners of the state to elect more Democrats up and down the ballot and take back the White House in 2020. Our movement grows stronger by the day, and it's all thanks to our passionate staffers, volunteers and allies who everyday are going the extra mile. Take a look for yourself to see what we've been up to this November:
On November 2, we started off a busy Saturday with our first-ever Policy Summit, where a multidisciplinary set of guest panelists discussed policy proposals to address climate change.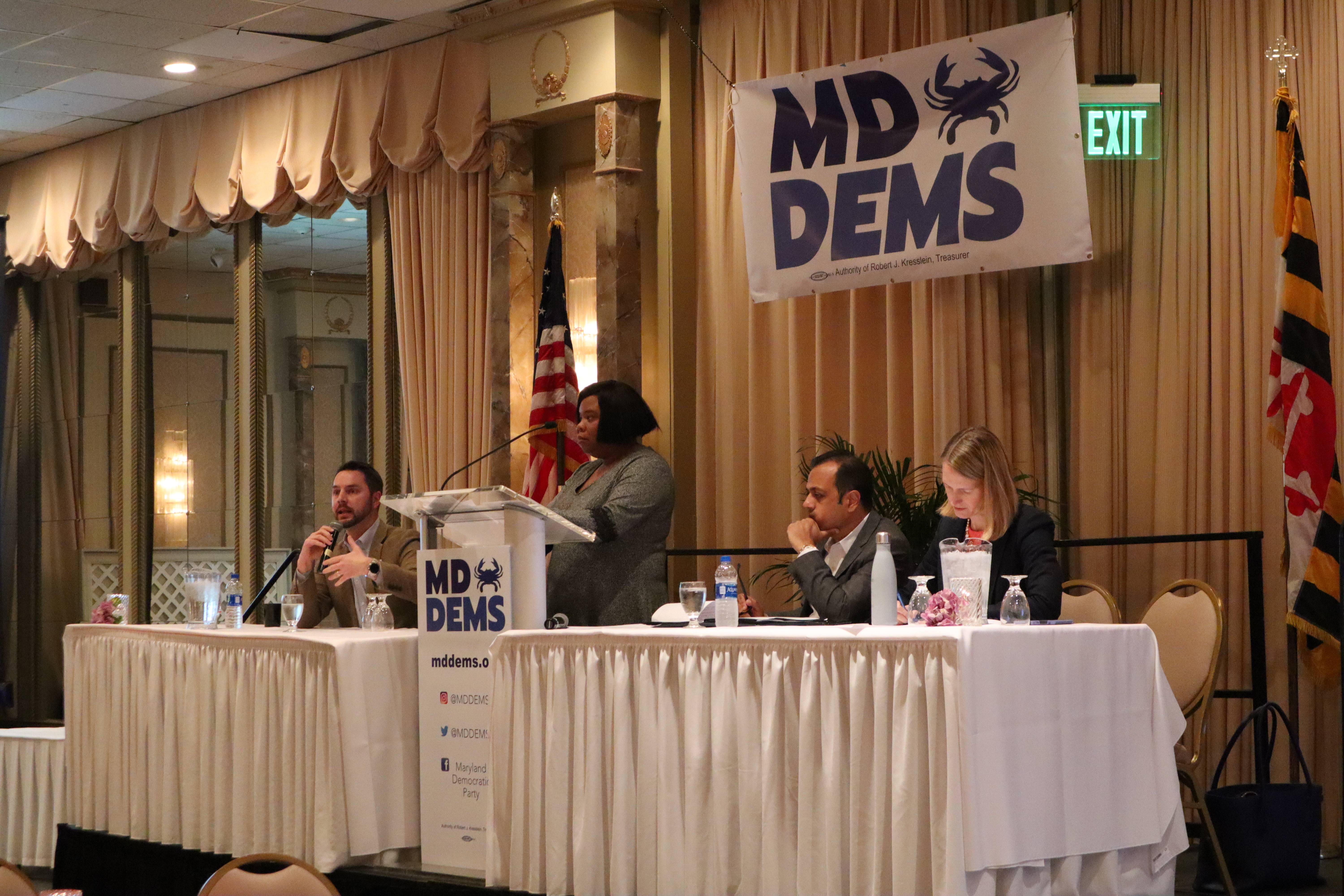 Following the Summit, we transitioned directly into our 2019 Annual Gala, the first in four years. The theme of this year's Gala was "Celebrating Diversity in Democracy," and featured many exciting guest speakers, including keynote guest House Speaker Nancy Pelosi.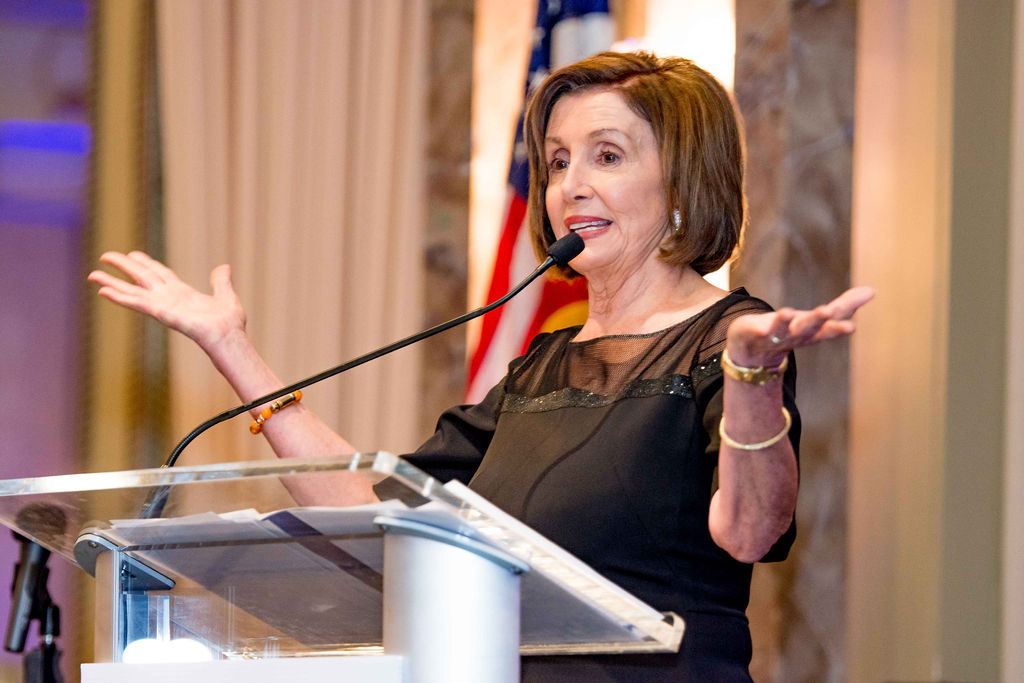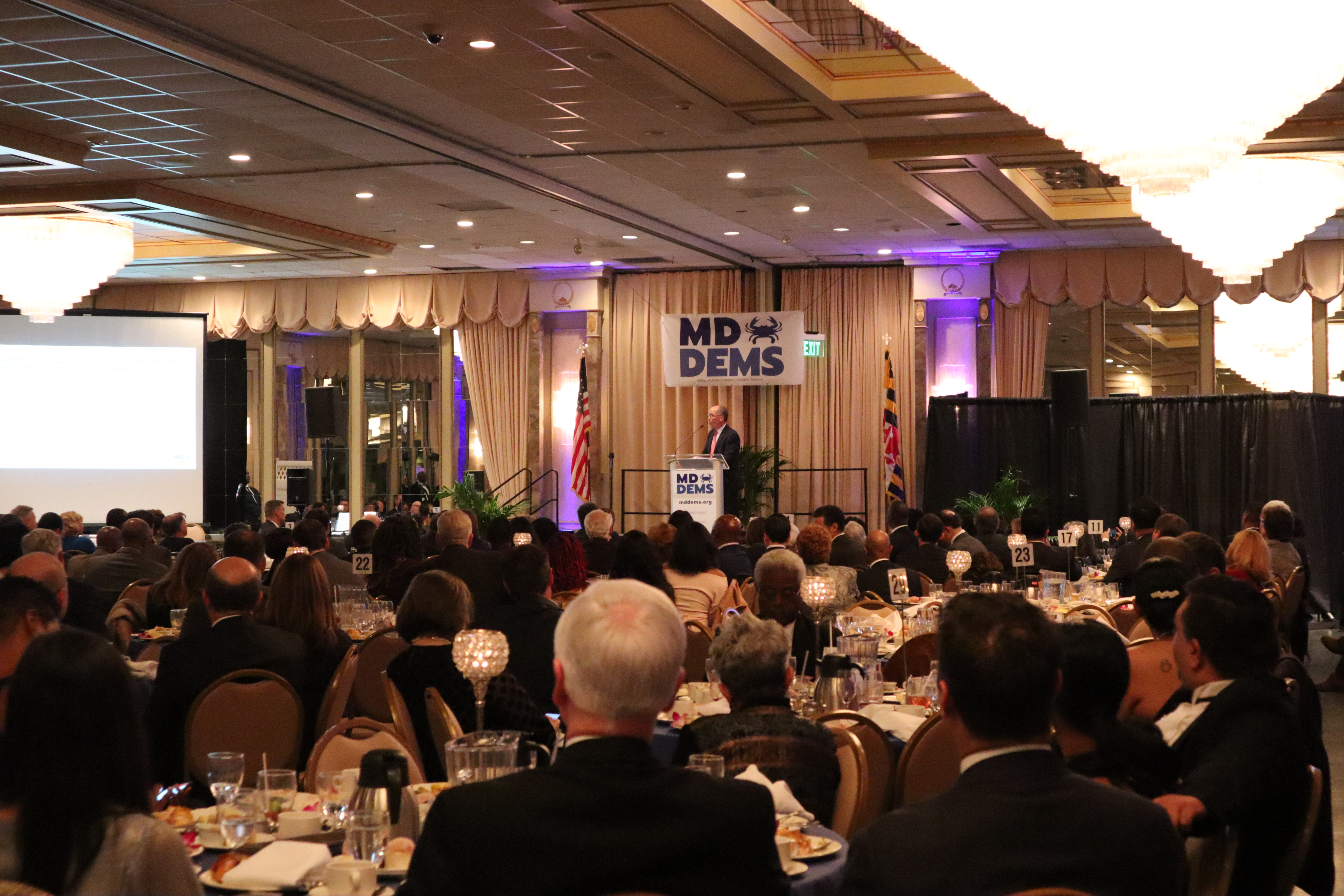 From November 3 to November 5, we shifted gears into a marathon GOTV effort in Wicomico, Kent, and Harford Counties, where we defended Democratic seats and tried to flip some Republican seats into Democratic hands. Our victories on election night have shown us once again that Democrats can win across the state.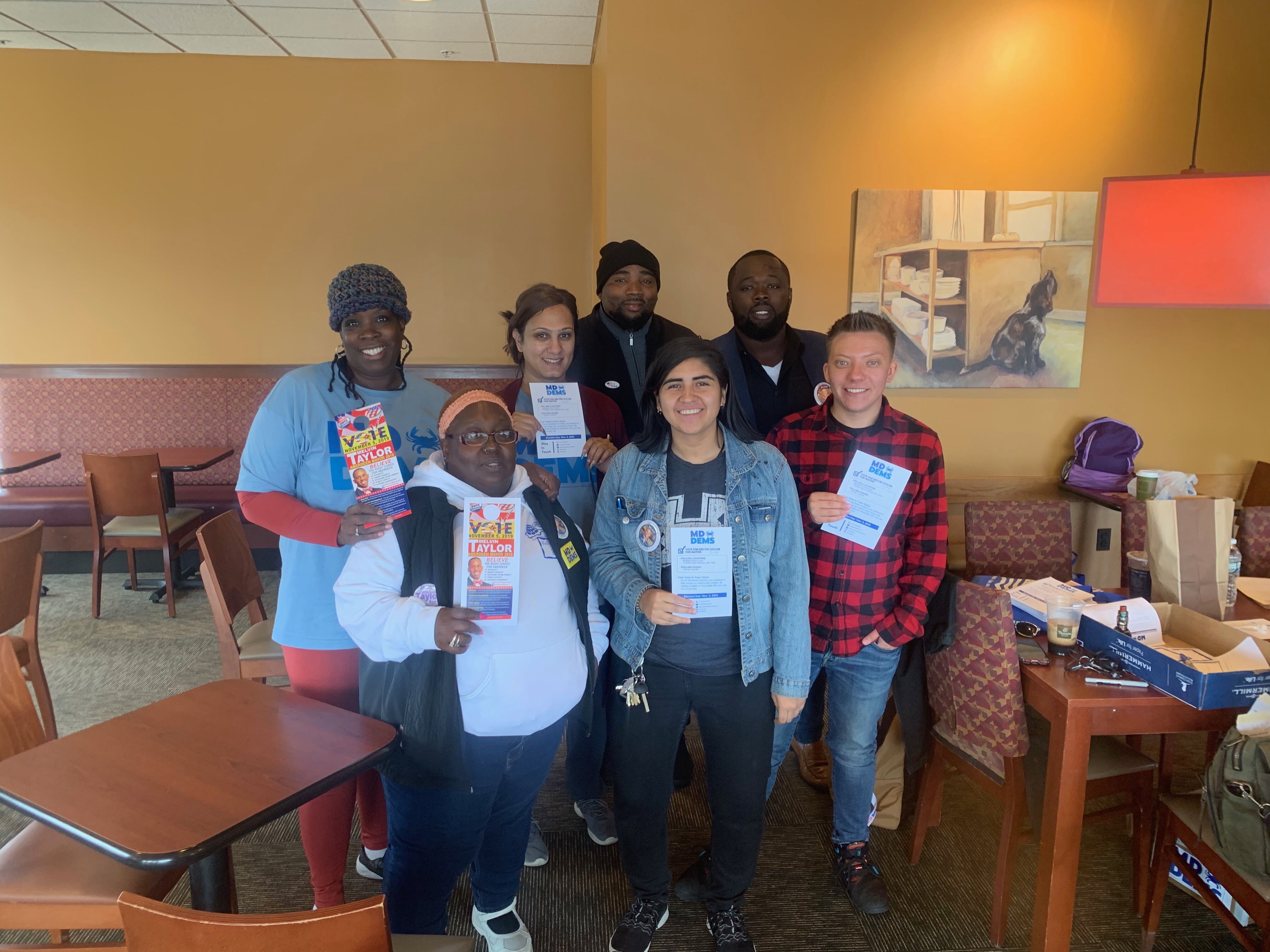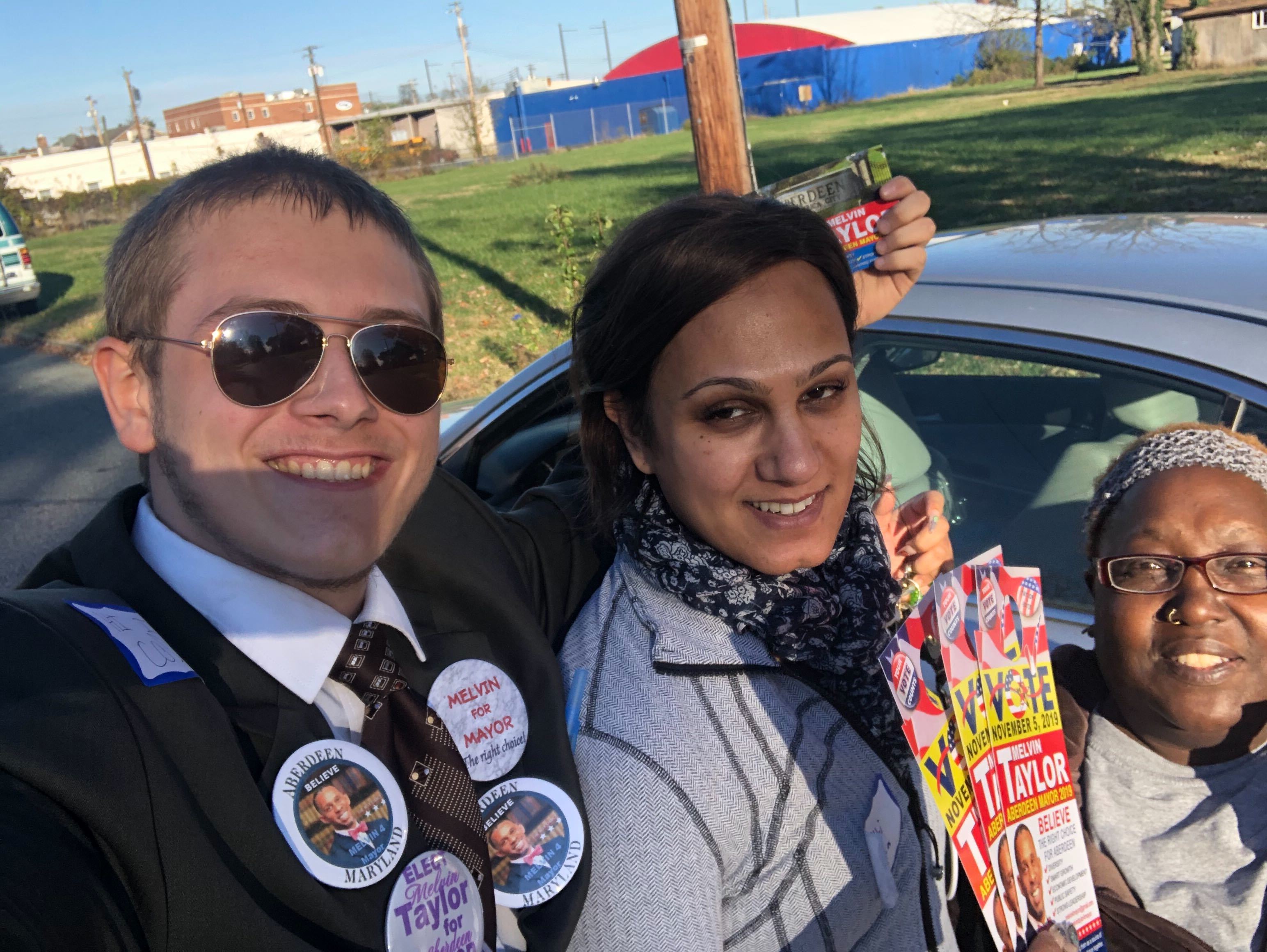 On November 9, we joined the Baltimore County Democratic Party to knock on doors in local communities!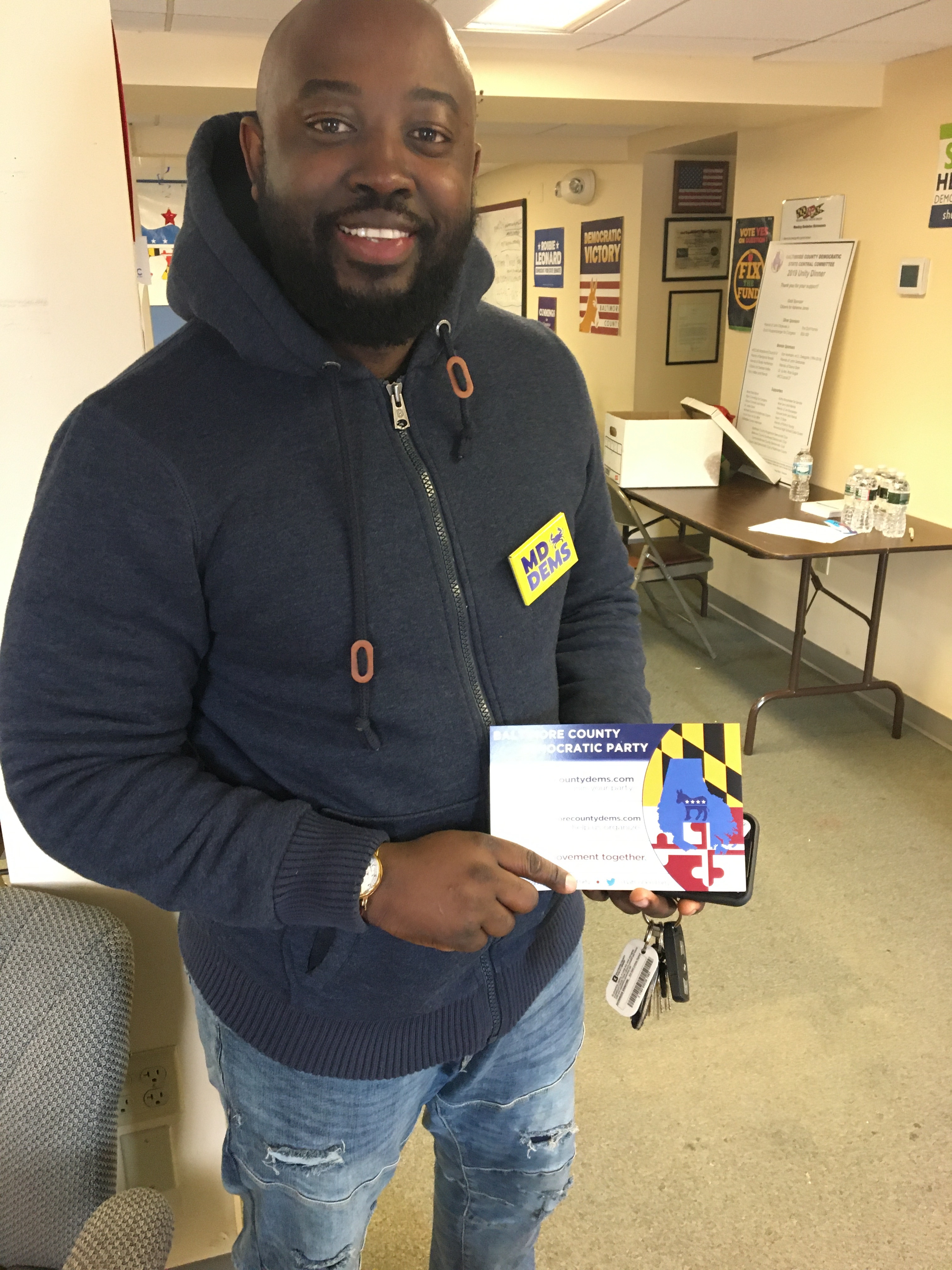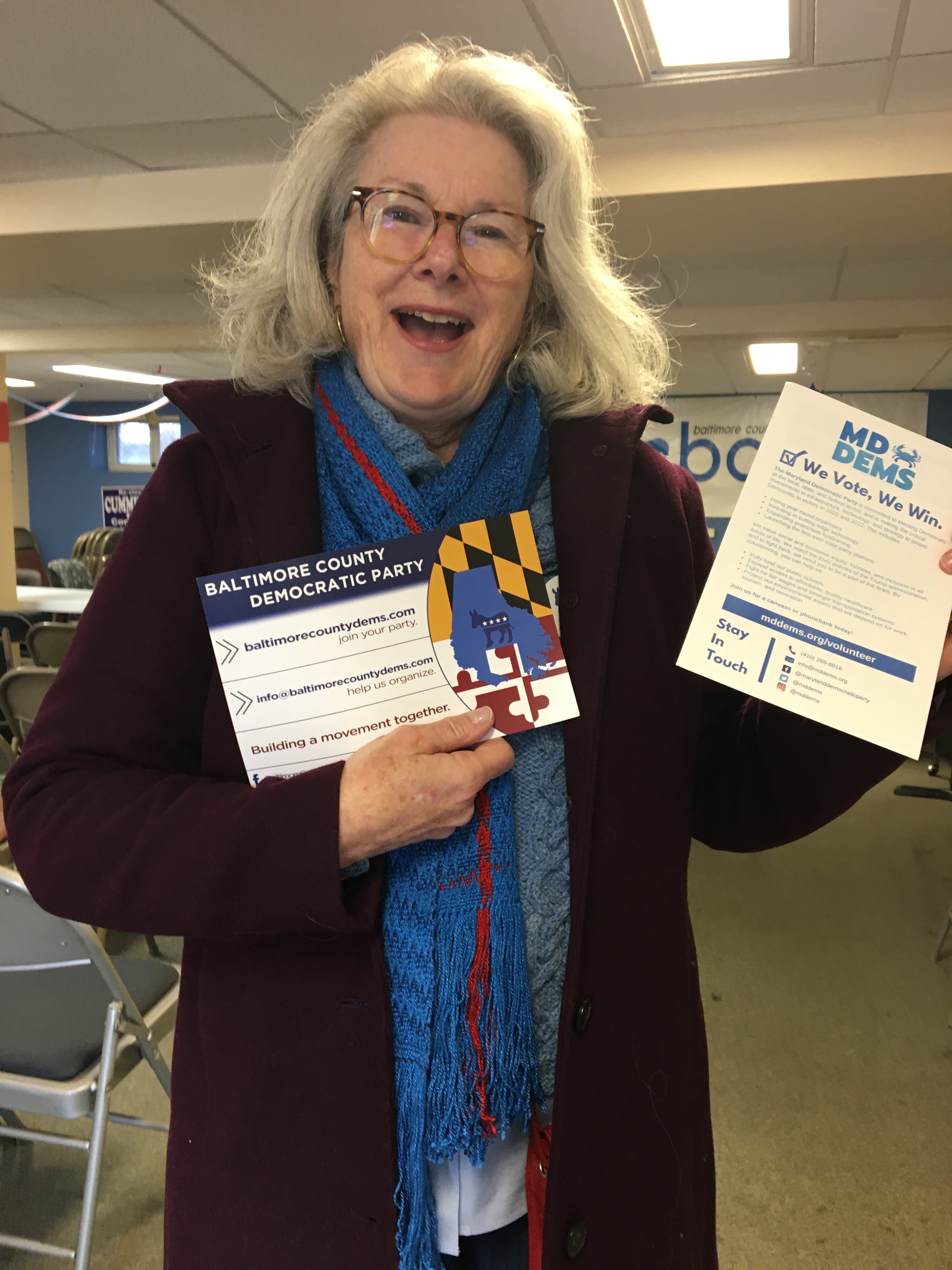 On November 10, we canvassed in Harford County with some passionate volunteers.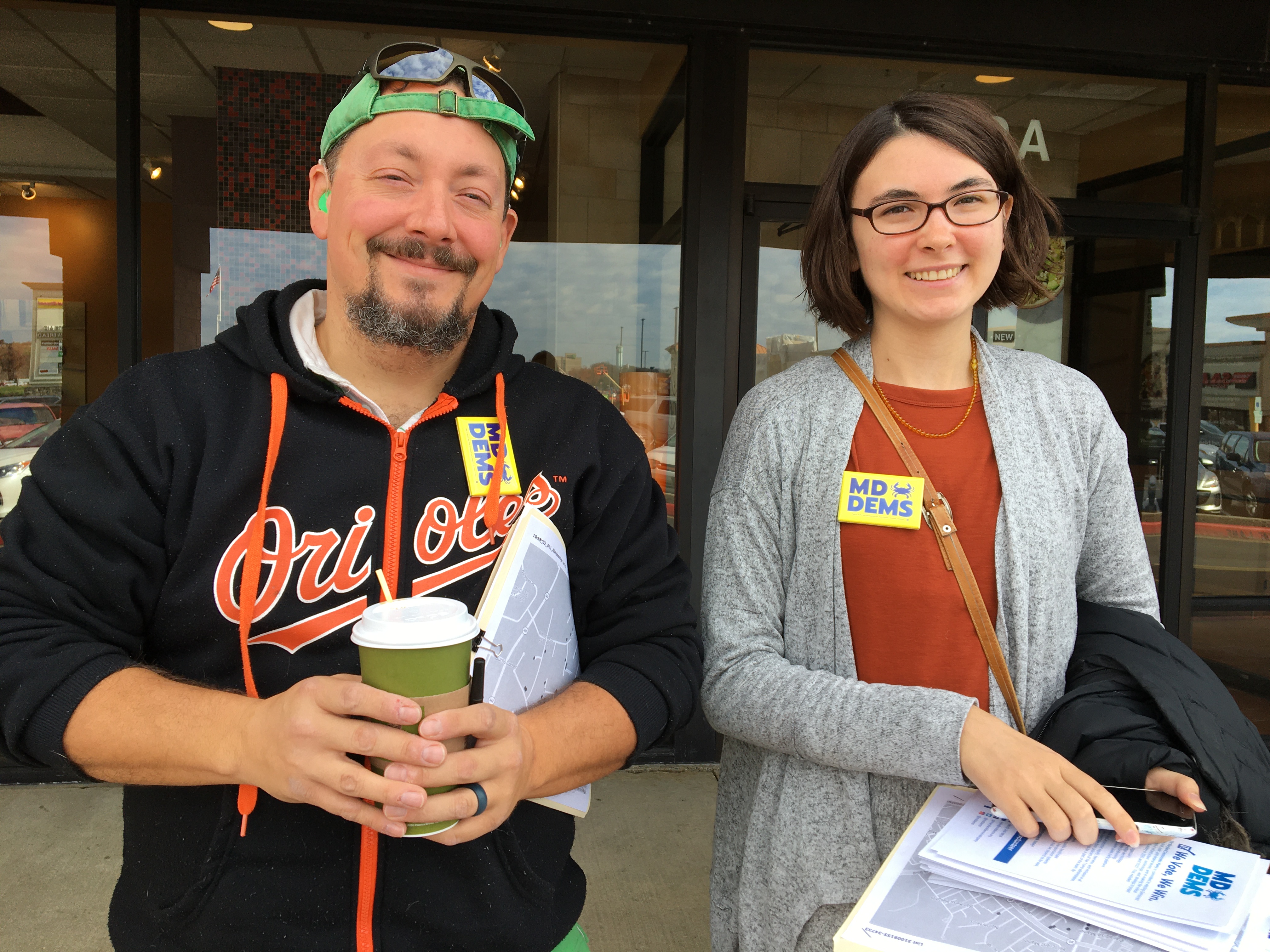 On November 13, we rallied in Annapolis with the Legislative Black Caucus and higher education advocates to demand a fair settlement in Maryland HBCUs' lawsuit against the State. Many thanks to Delegate Darryl Barnes, Delegate Charles E. Sydnor III, and Speaker Adrienne Jones for your leadership on this important issue.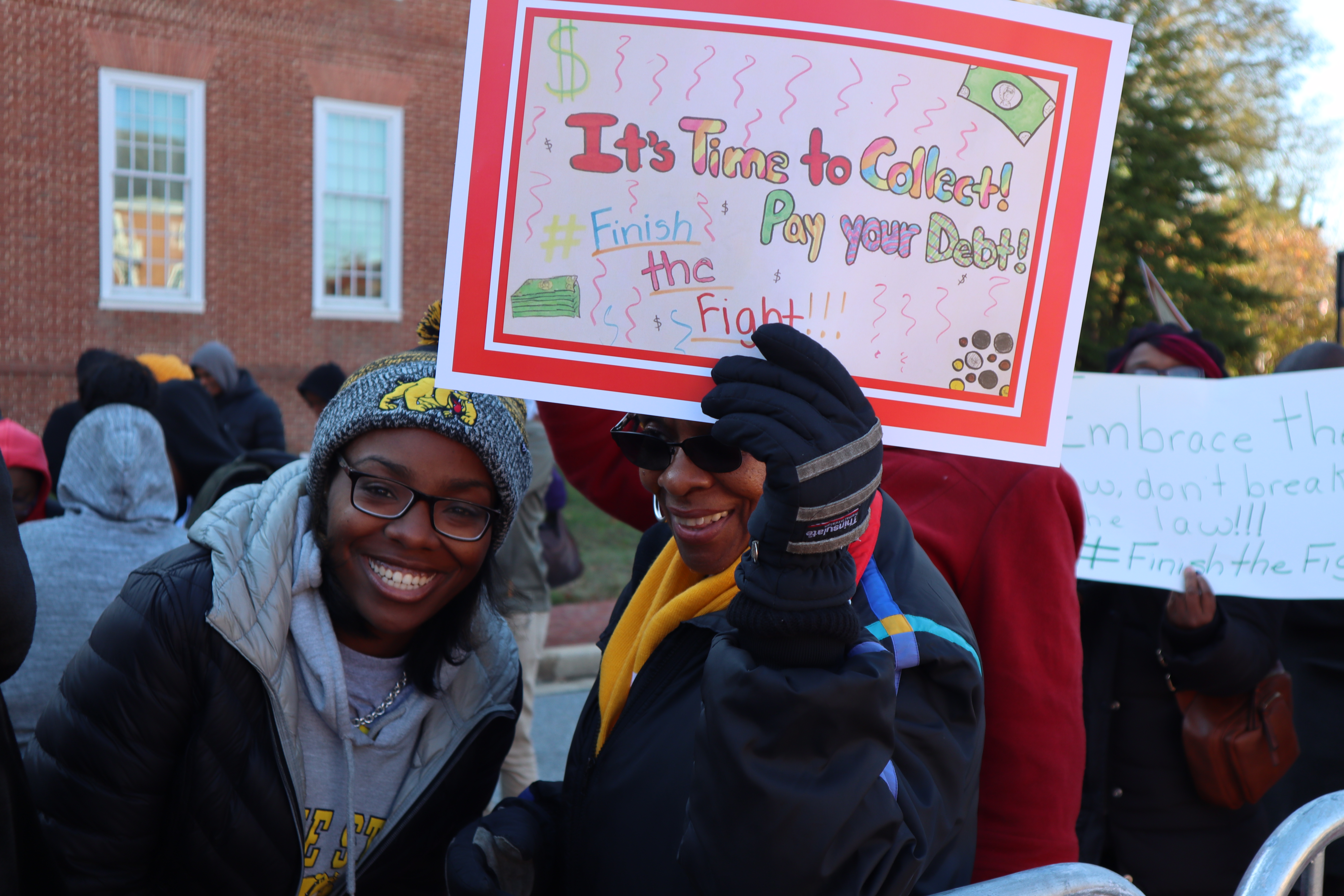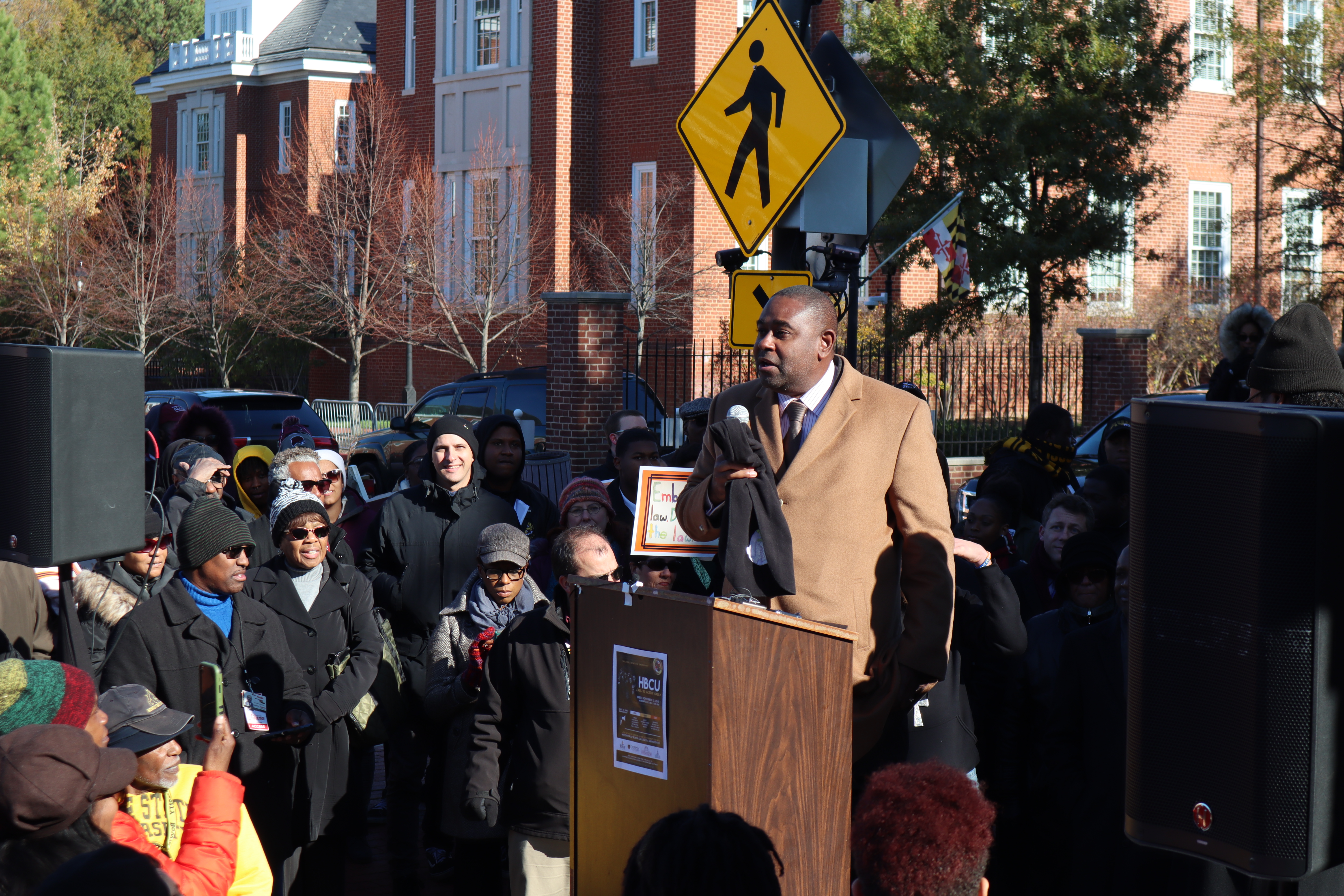 Later that day, we joined Pamela Faulker and the United Democratic Women of Maryland as they spoke at the Garrett County Democratic Club meeting.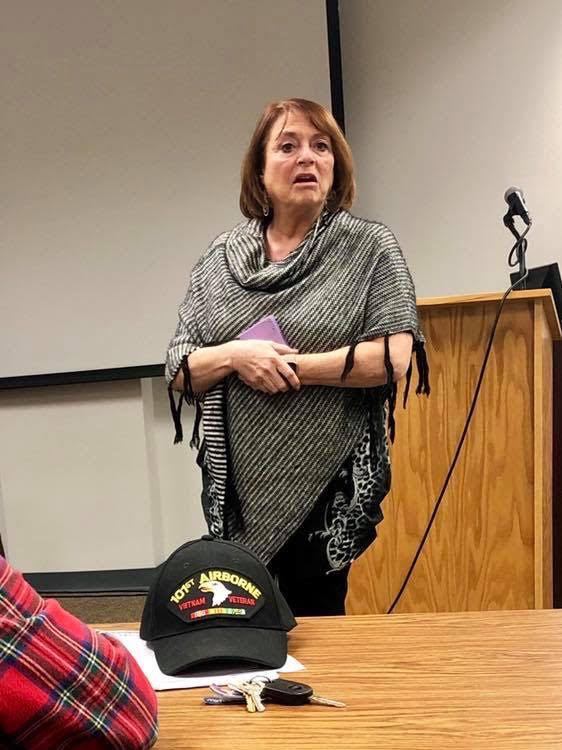 On November 14, Executive Director Ben Smith spoke at Frederick County's Ploughman and Fisherman Unity Dinner to update attendees on the Party's progress over the year.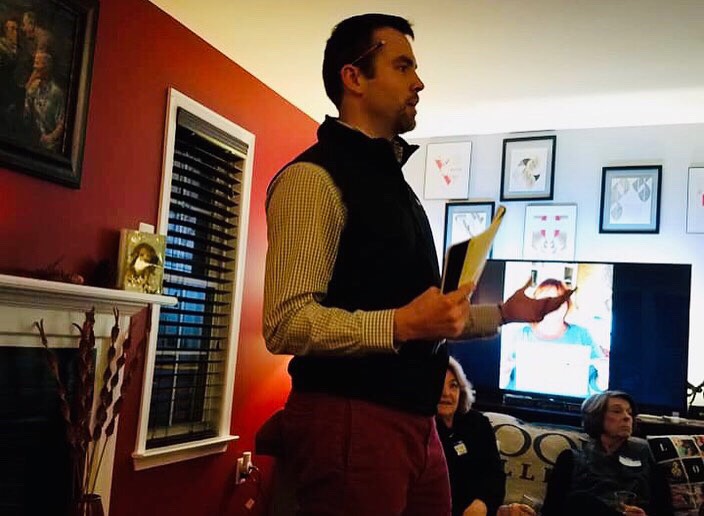 On November 16, we knocked on doors in Parkville with Democrats in Baltimore County!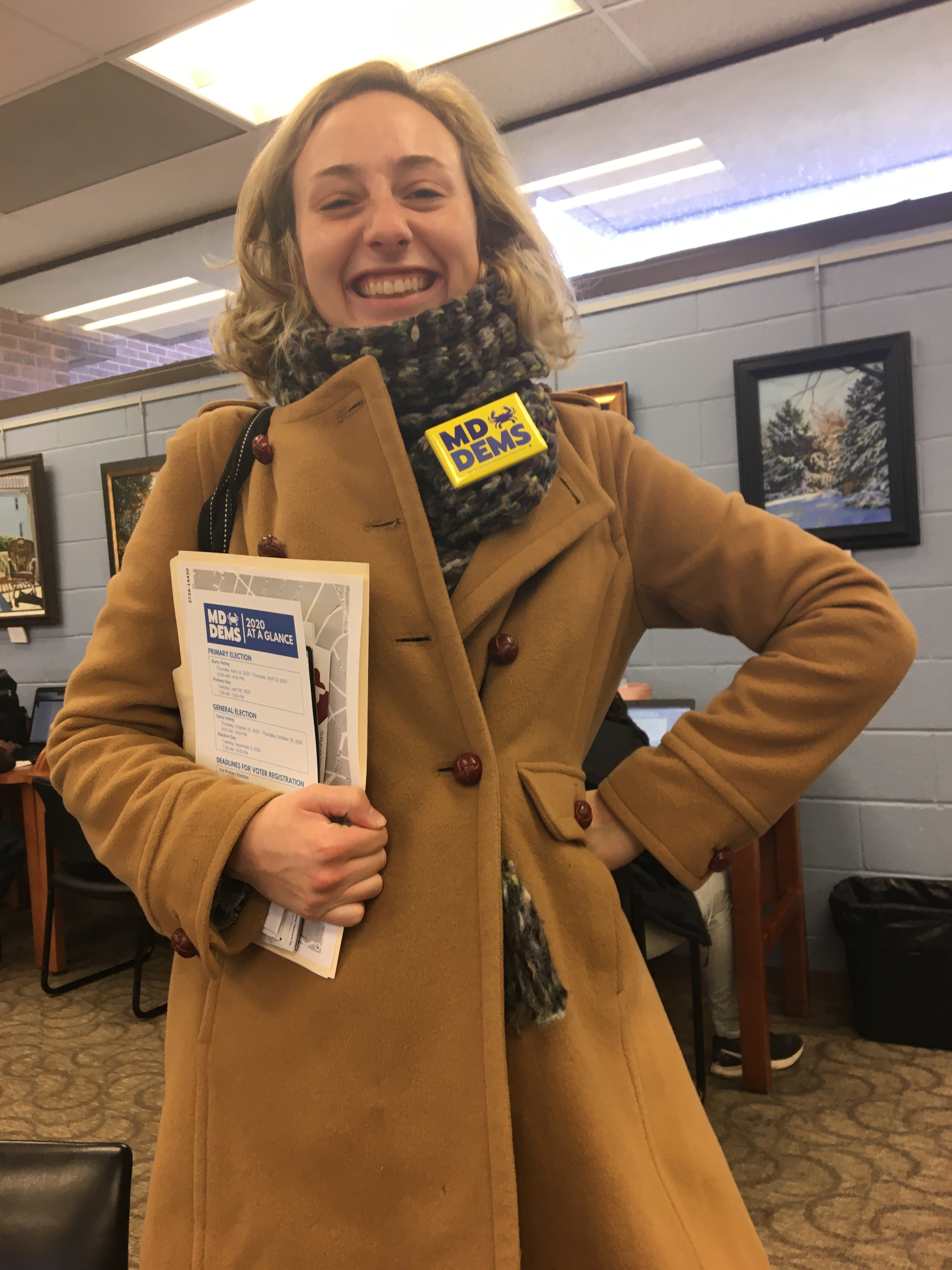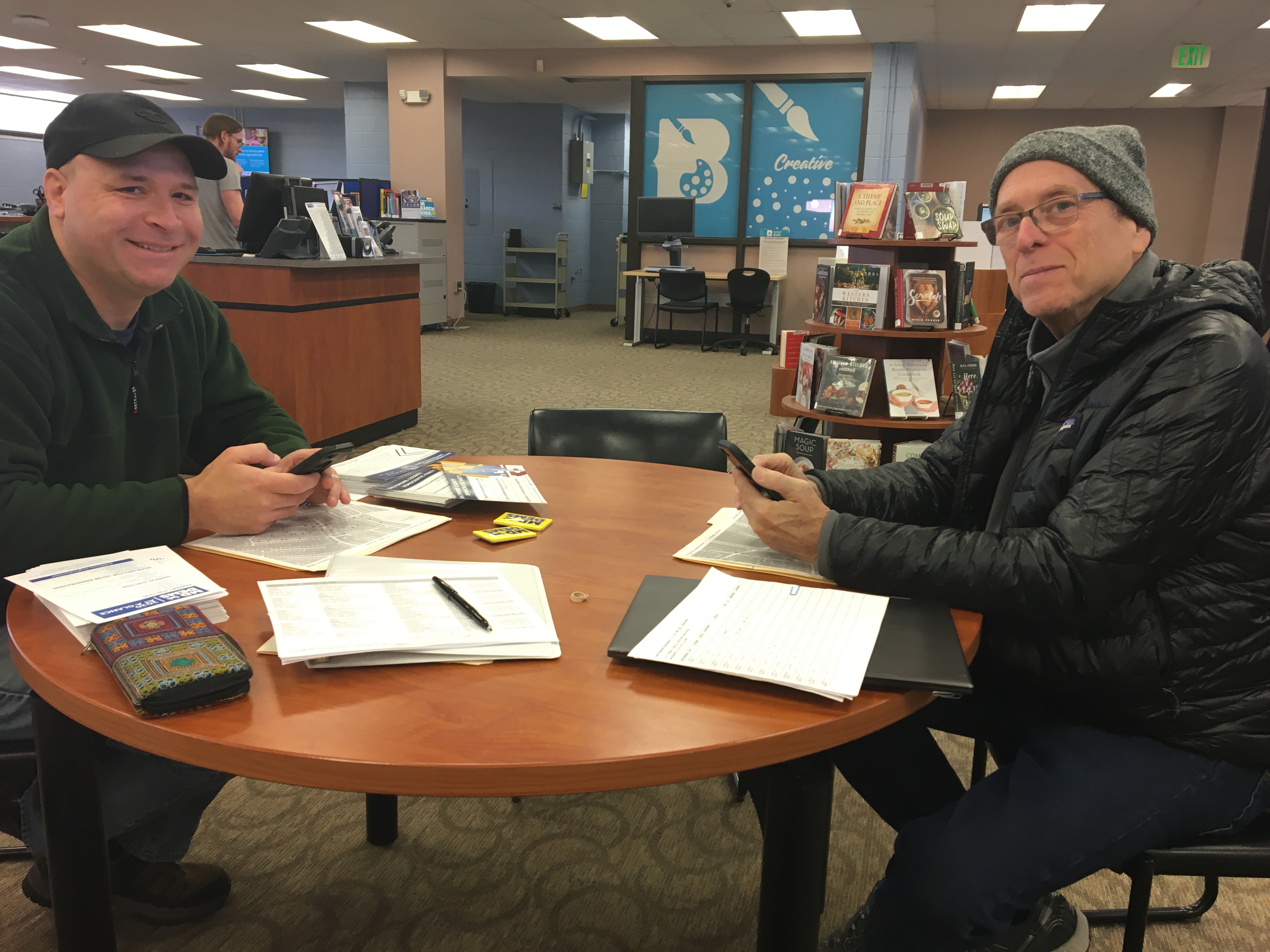 On November 17, we knocked on doors with Democratic volunteers in Harford County.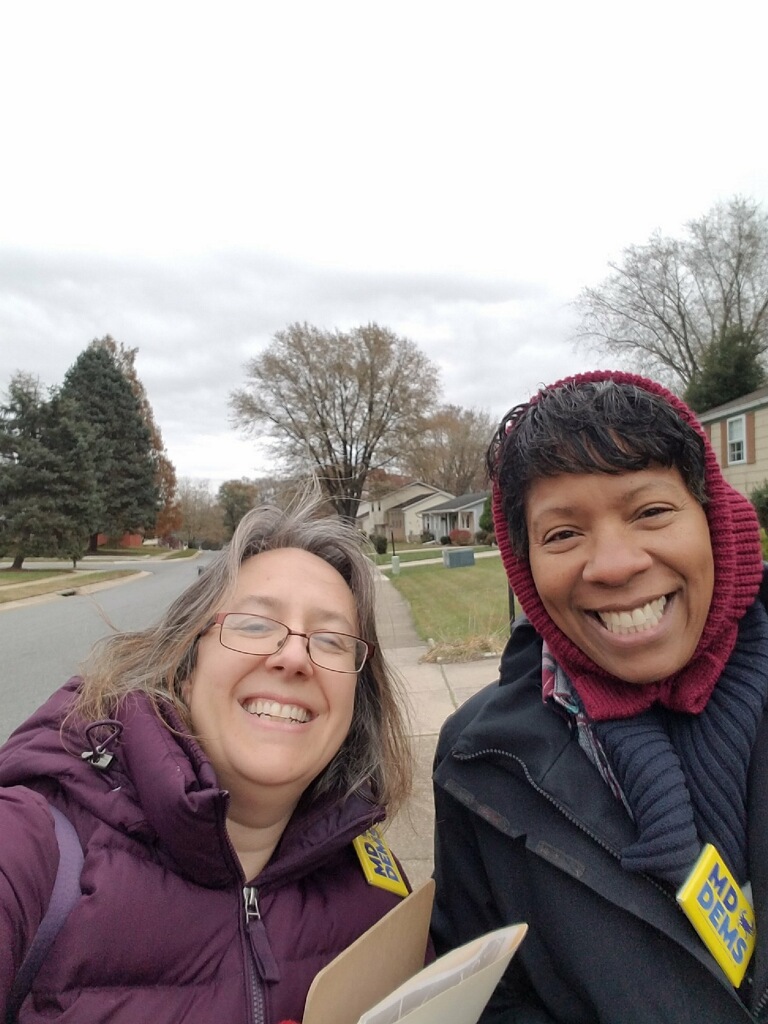 From November 17 to November 19, our friends at the Maryland State and D.C. AFL-CIO hosted their 32nd Biennial Convention. Big shout-out to our friends in labor, along with President Donna Edwards, who has been a trailblazer and champion for working families across the state!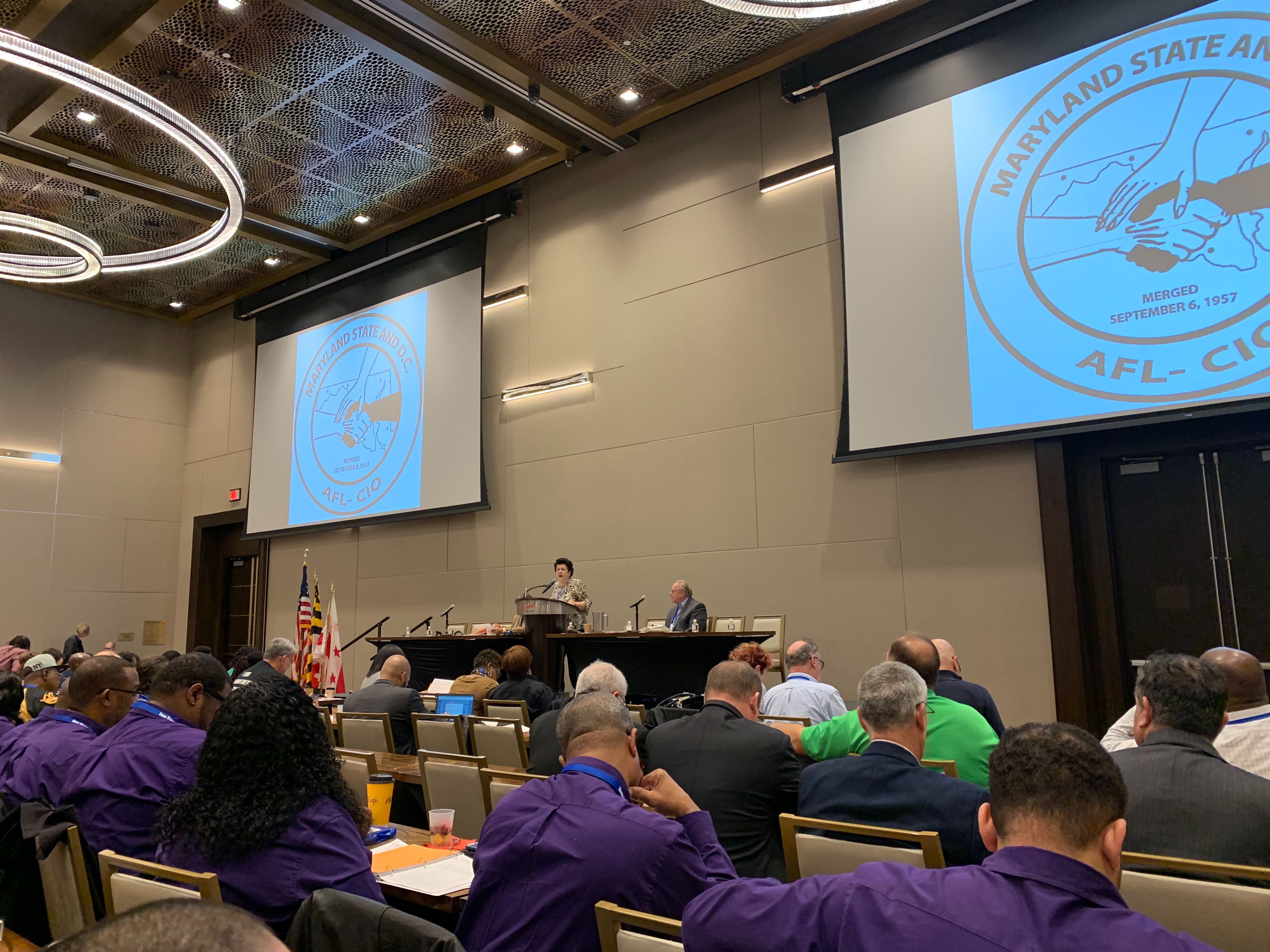 On November 19, we joined the Prince George's County Democratic Central Committee to welcome their newly appointed District Coordinators!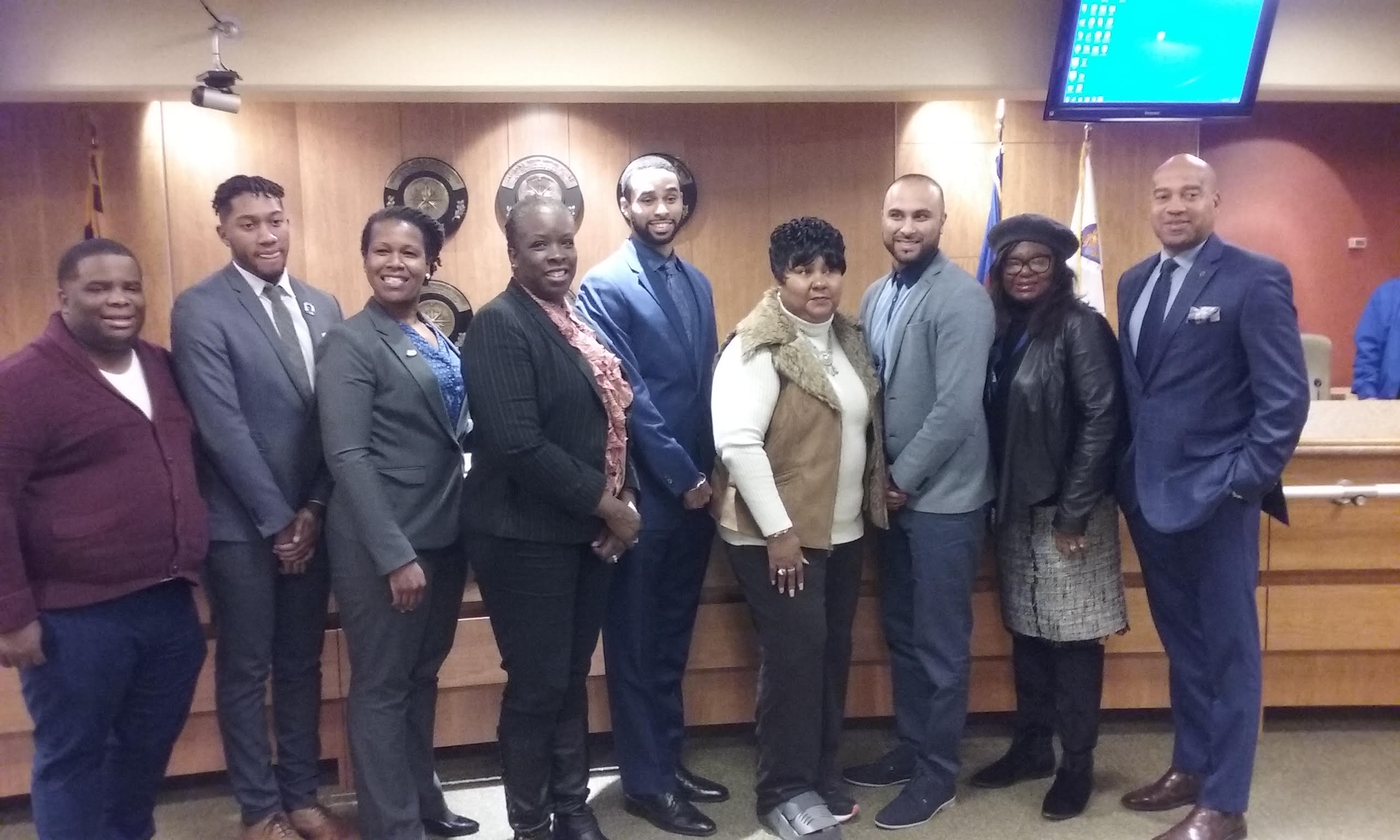 On November 20, we joined the Democratic Women's Club of Worcester County for their debate watch party!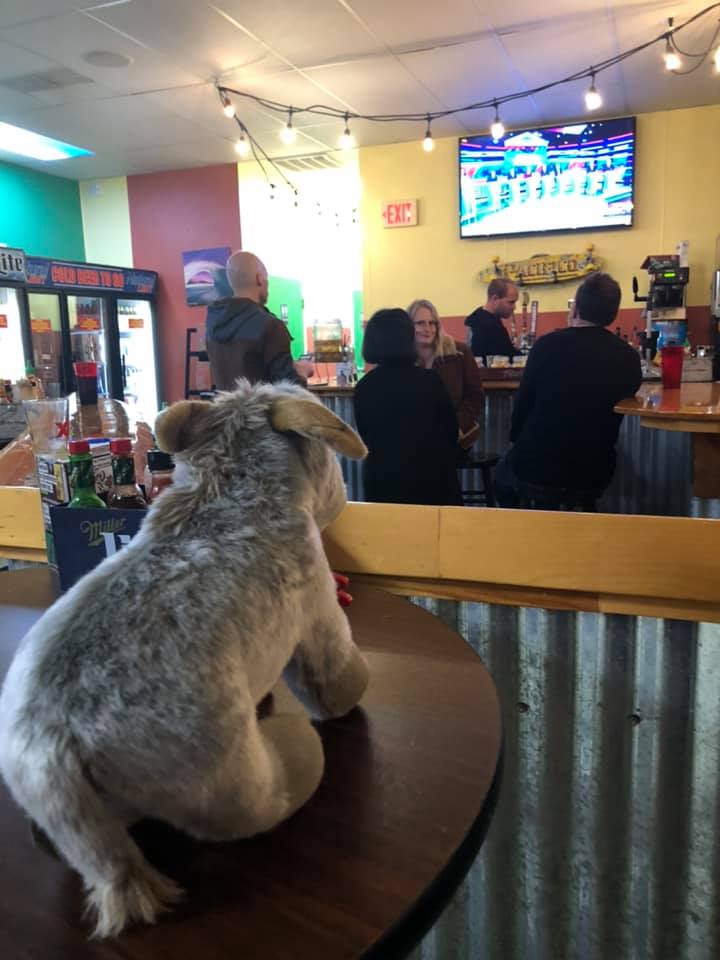 We also joined Democrats for a watch party in Carroll County.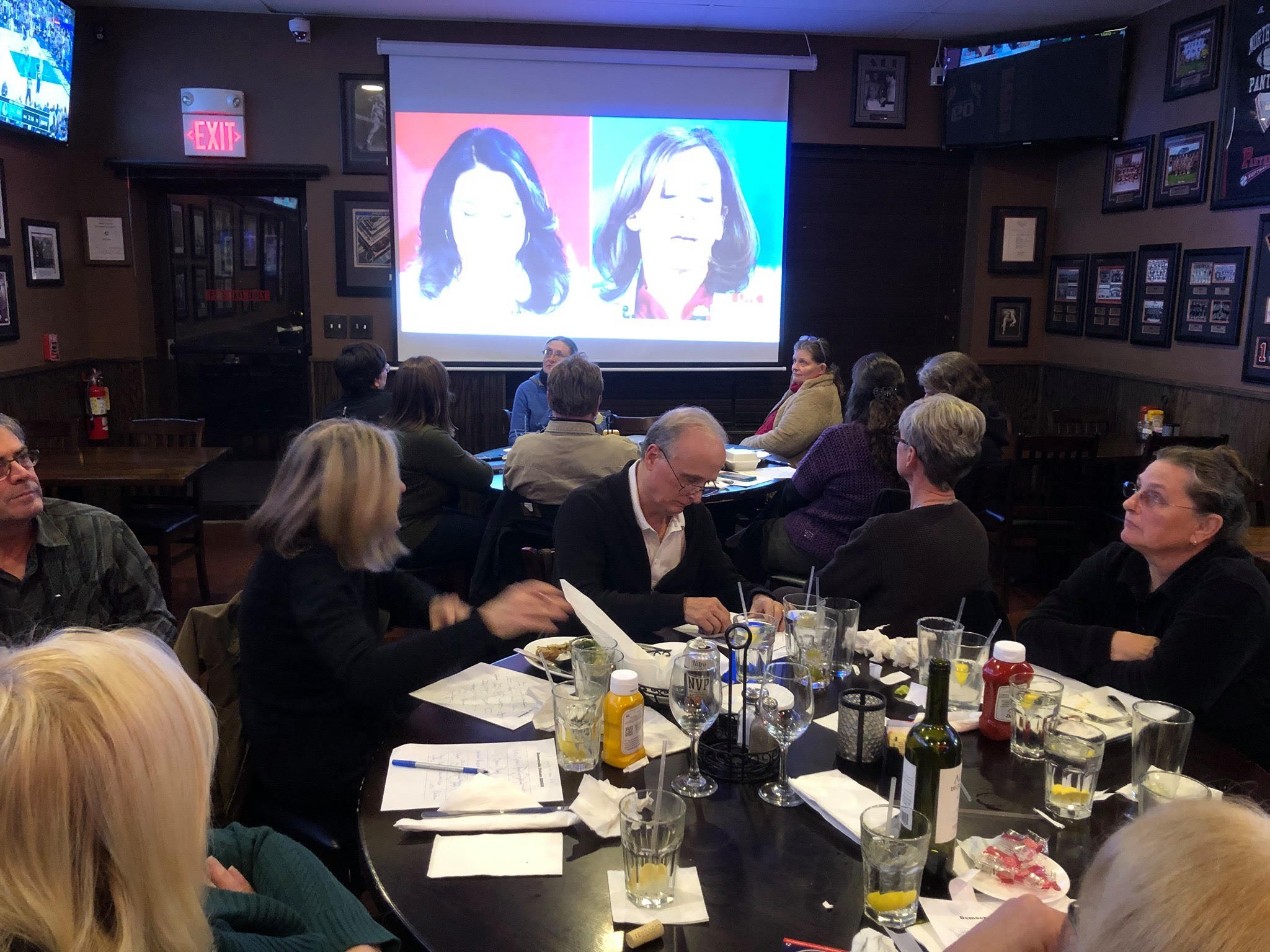 From November 20 to November 21, our Communications and Political teams attended the CampaignTech Innovation Summit in D.C. to learn more about the latest technologies, strategies, and research that will give Democrats an edge over the competition.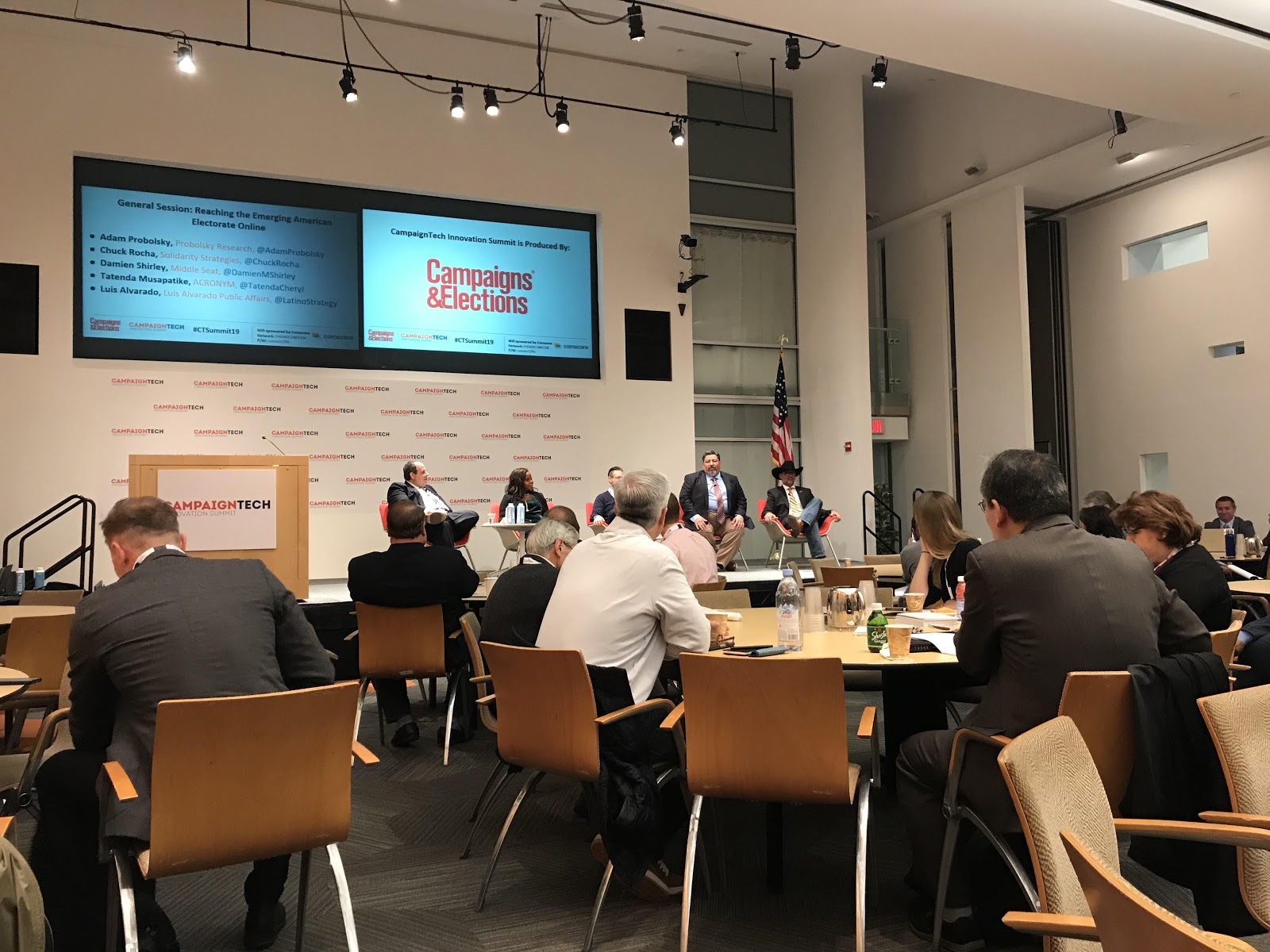 On November 21, we joined the Frederick County Democratic Central Committee for their last meeting with current members!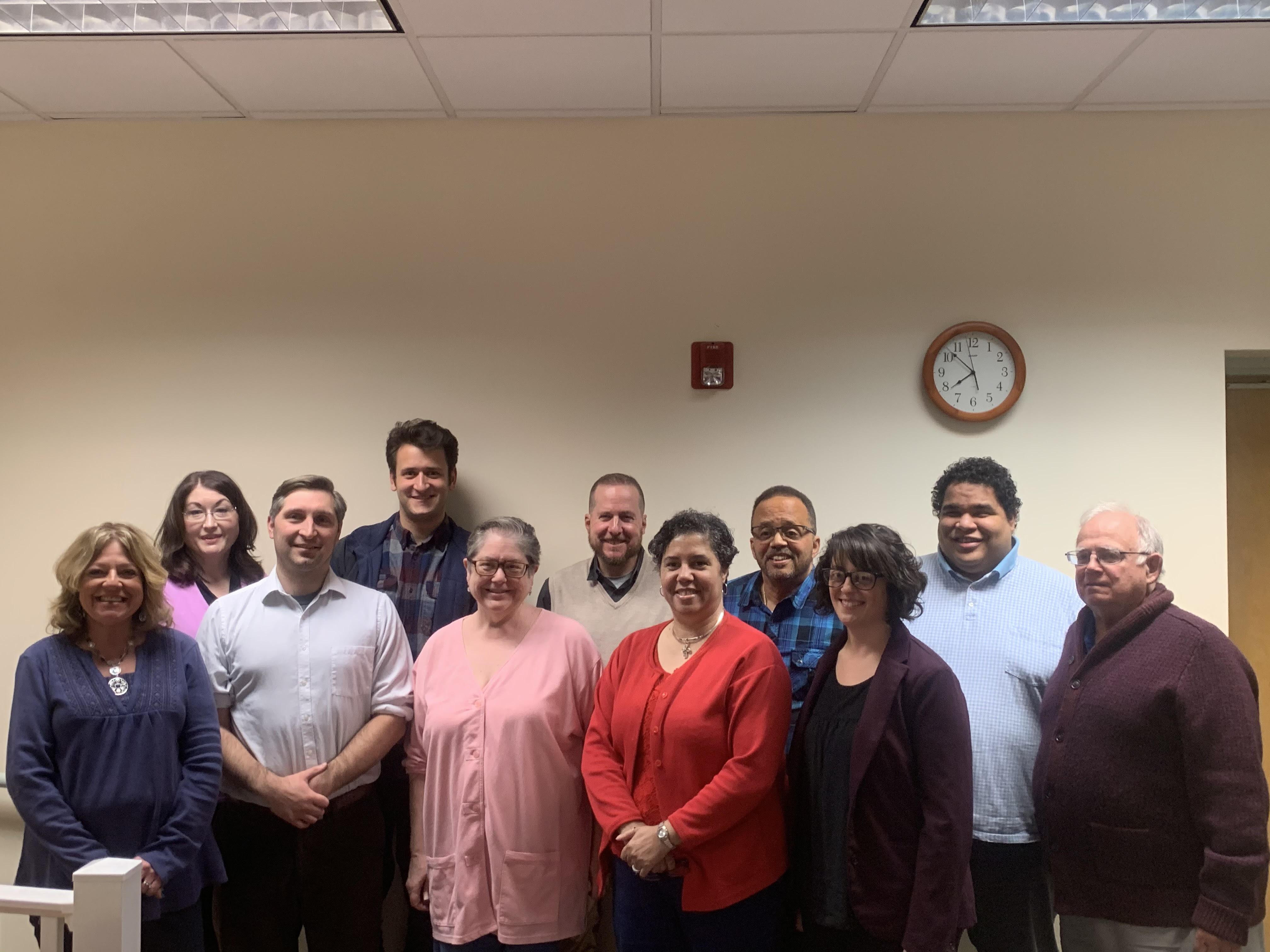 On November 23, we knocked on doors in Baltimore County with the Baltimore County Progressive Democrats Club!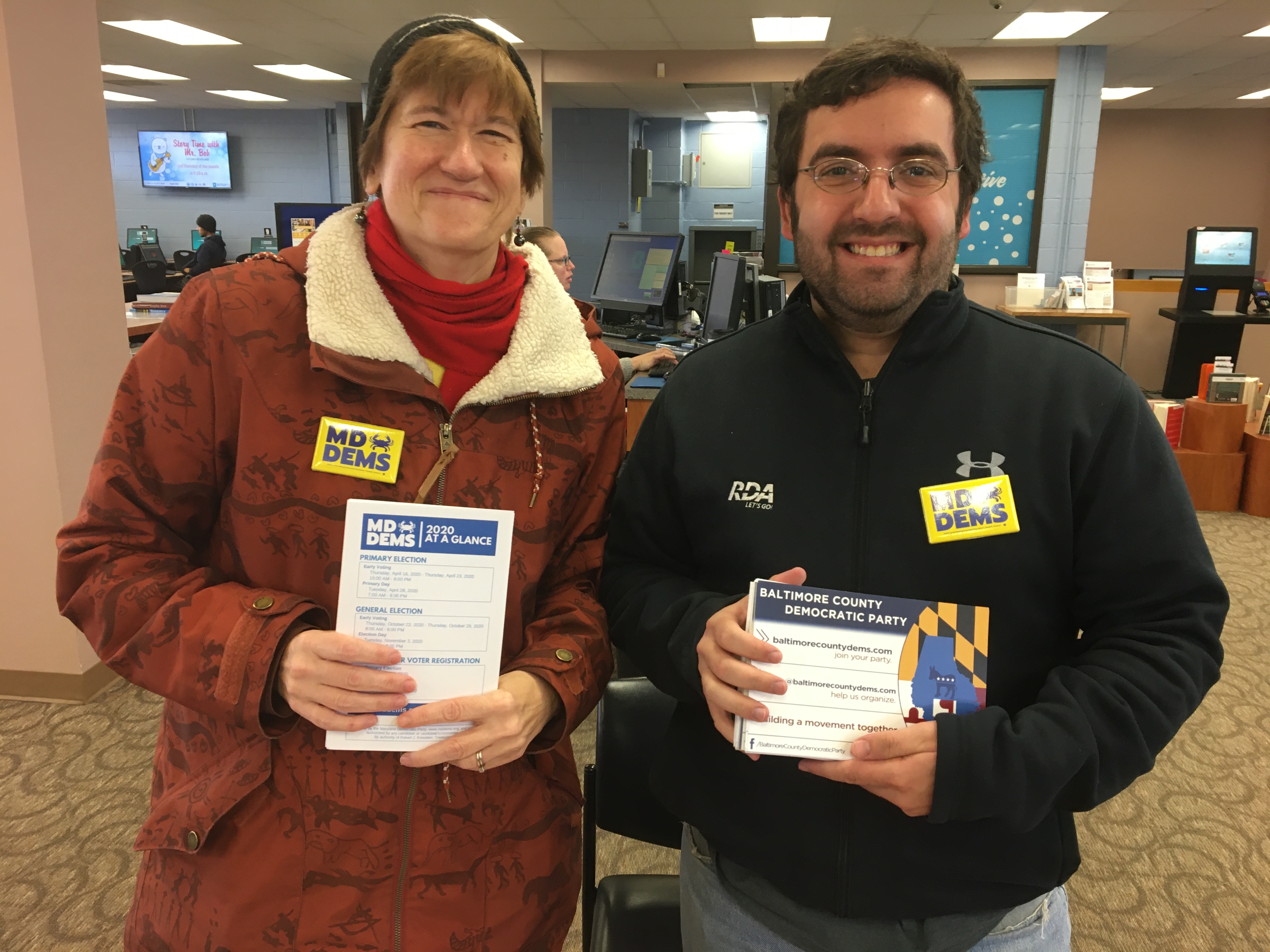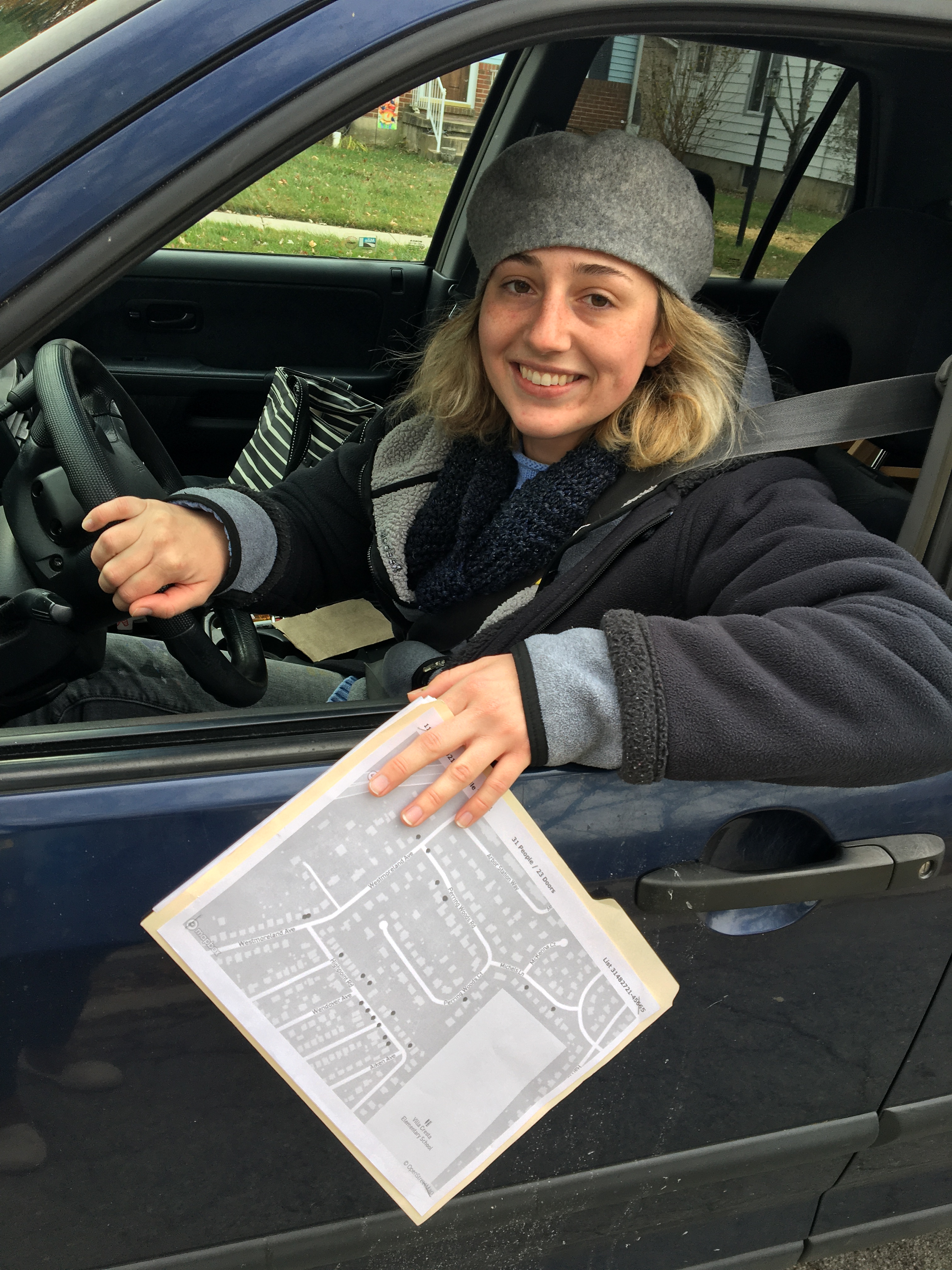 And in Charles County, we joined Greg Waring, President of the Northern Charles County Democratic Club, and Lauretta Miles, Chair of the Charles County Democratic Central Committee, for a day of canvassing!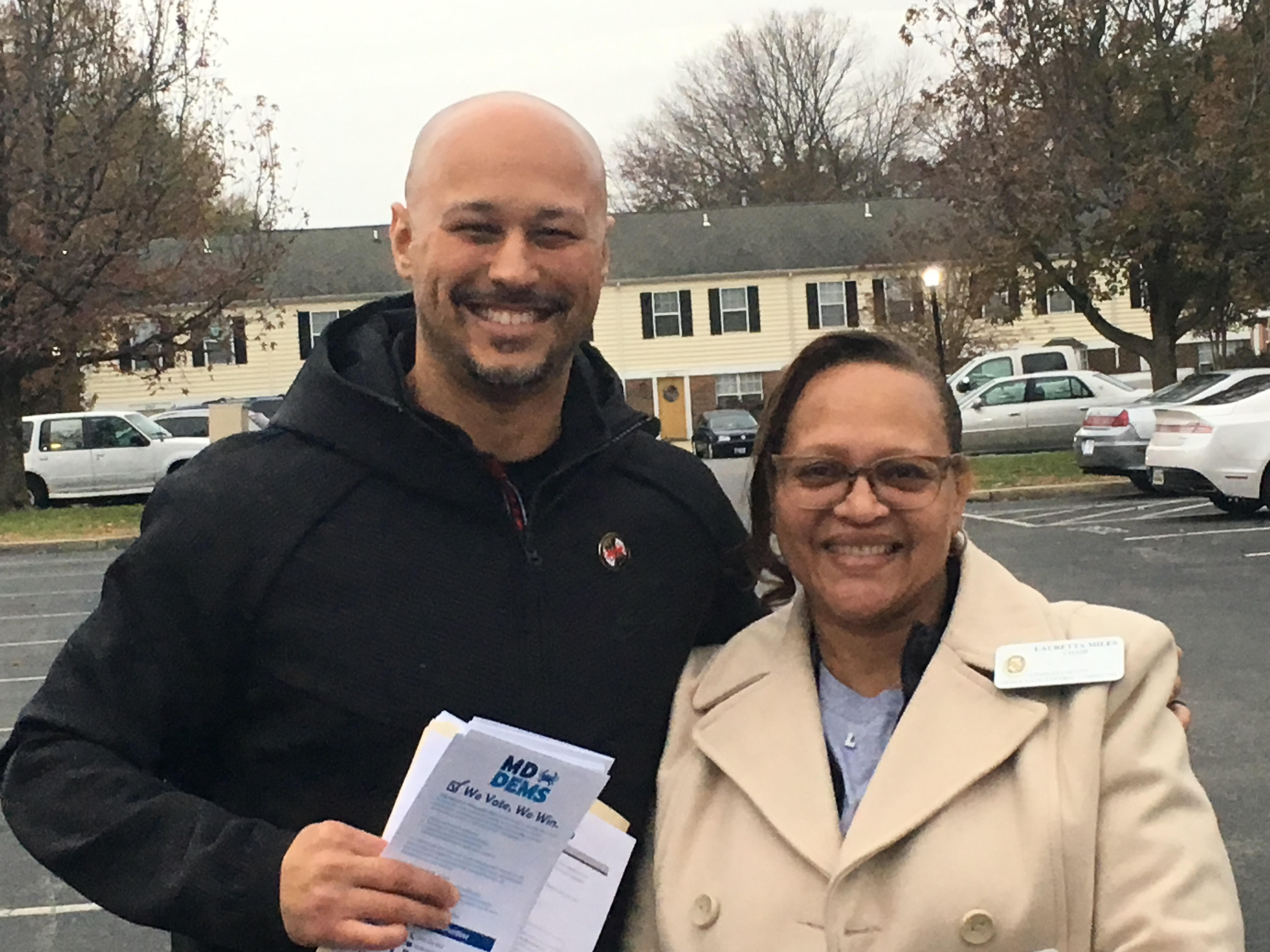 We look forward to seeing you at our upcoming events. Sign up at mddems.org/volunteer to help us build our people-powered movement in Maryland.
Thank you,
Maryland Democratic Party