For Immediate Release
On Monday the Maryland Democratic Party announced the launch of its 2020 We Vote, We Win coordinated campaign. The campaign's goals are to help the eventual Democratic nominee win the White House, secure down ballot municipal victories here in Maryland, and leverage the momentum from 2020 to help win back Maryland's Governor's mansion in 2022.
As part of the campaign, the Party debuted a new logo and website that features an innovative digital organizing tool for volunteers; a language access tool that can translate the site into more than 60 different languages; and an accessibility tool to help  users with disabilities to better access the new website. Additionally, party field organizers across the state are gearing up for a statewide day-of-action featuring phone banks and door-to-door canvassing with brand new 2020 campaign literature to commemorate the official launch of We Vote, We Win.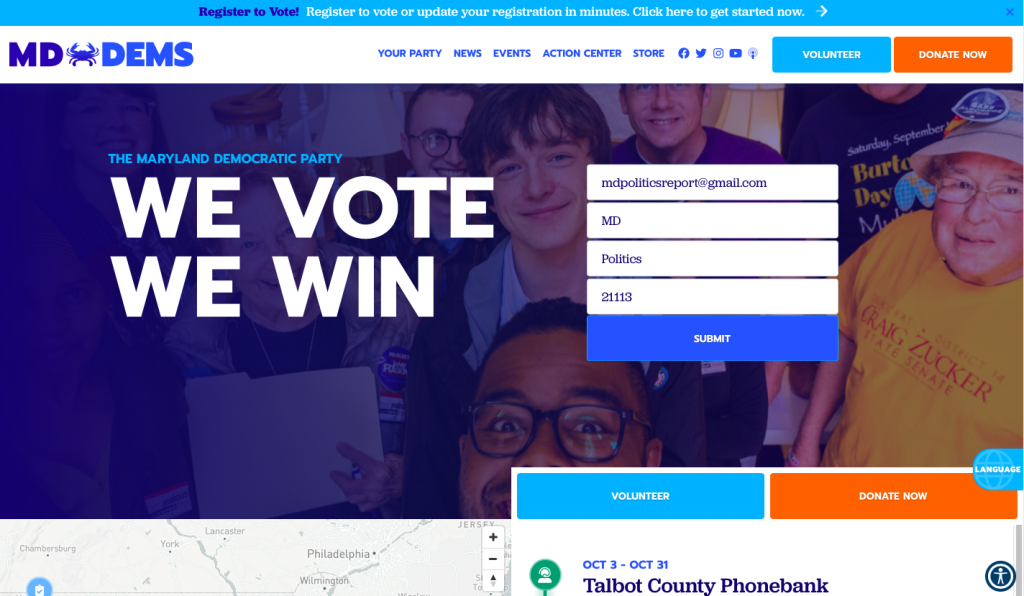 "If we rally together, we win. If we are divided, we lose; not just for four years but for a generation or more," Maryland Democratic Party Chair Maya Rockeymoore Cummings said. "Trump's defeat will restore integrity in the White House and signal to all of the hate groups, authoritarian regimes, and people around the world that we– as Americans– value our fellow human beings by restoring civility, respecting diversity, and addressing inequality. Furthermore, the nation can focus on advancing real policy solutions, in areas such as health care, climate change, and education, that benefit workers, families, businesses and the environment."
"Finally, Maryland's economy and its federal workforce and contractors—all vulnerable to federal government shutdowns—are likely to enjoy better stability with Trump's erratic leadership in the rear view mirror," Rockeymoore Cummings said.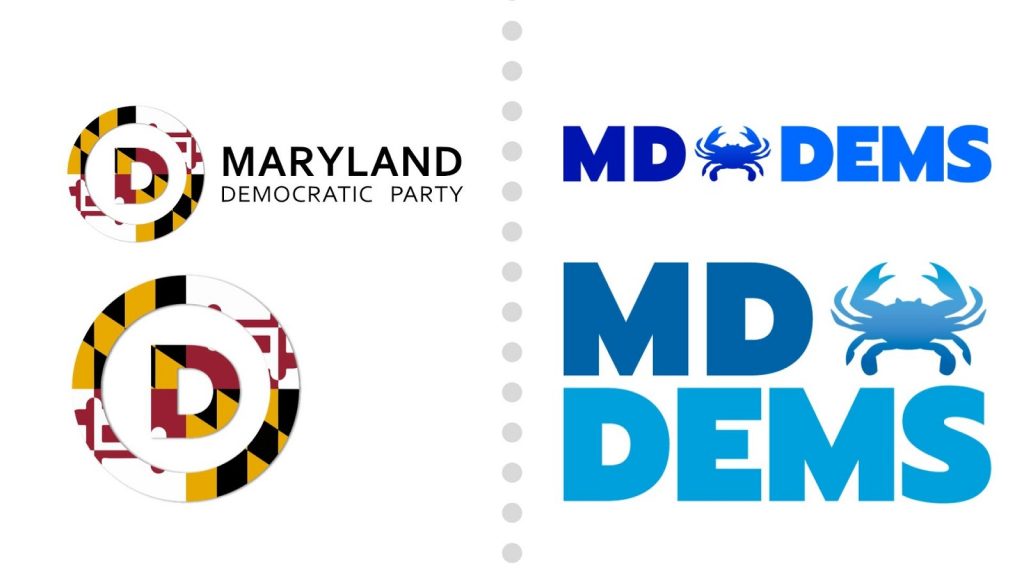 The We Vote, We Win campaign will:
expand and strengthen the Democratic base by engaging new voters and bringing a large but micro-targeted group that crosses ideological, demographic, and regional lines into the primary and general election process;

build a permanent campaign infrastructure for use in future cycles by recruiting, training, and deploying volunteers, particularly through the Party's Central Committees and Diversity Leadership Councils;

engage voters more effectively through improved data collection, data management, and early and ongoing contacts with voter turnout and persuasion targets; and,

win up and down the ballot in 2020 by dominating key local races and Democratic presidential turnout, and in 2022, with a special focus on putting a Democrat in the Governor's mansion and relieving Andy Harris of his Congressional duties.
"There is no doubt that we can accomplish these goals but we need Democrats to stand with us and commit to mobilizing their networks and regions to make it happen." said Maryland Democratic Party Executive Director Ben Smith. "We want to rebuild our political power from the ground up. That's why we're investing resources in off-cycle municipal elections in places like Salisbury, Oakland, and Elkton. The plan is to harness the momentum of the increased voter engagement and the 2019 municipal victories to make an impact on the 2020 race and win back the Governor's mansion in 2022."
Tune in to this week's episode of the MD Dems Podcast to learn more about what the Party has planned for the 2020 election cycle.