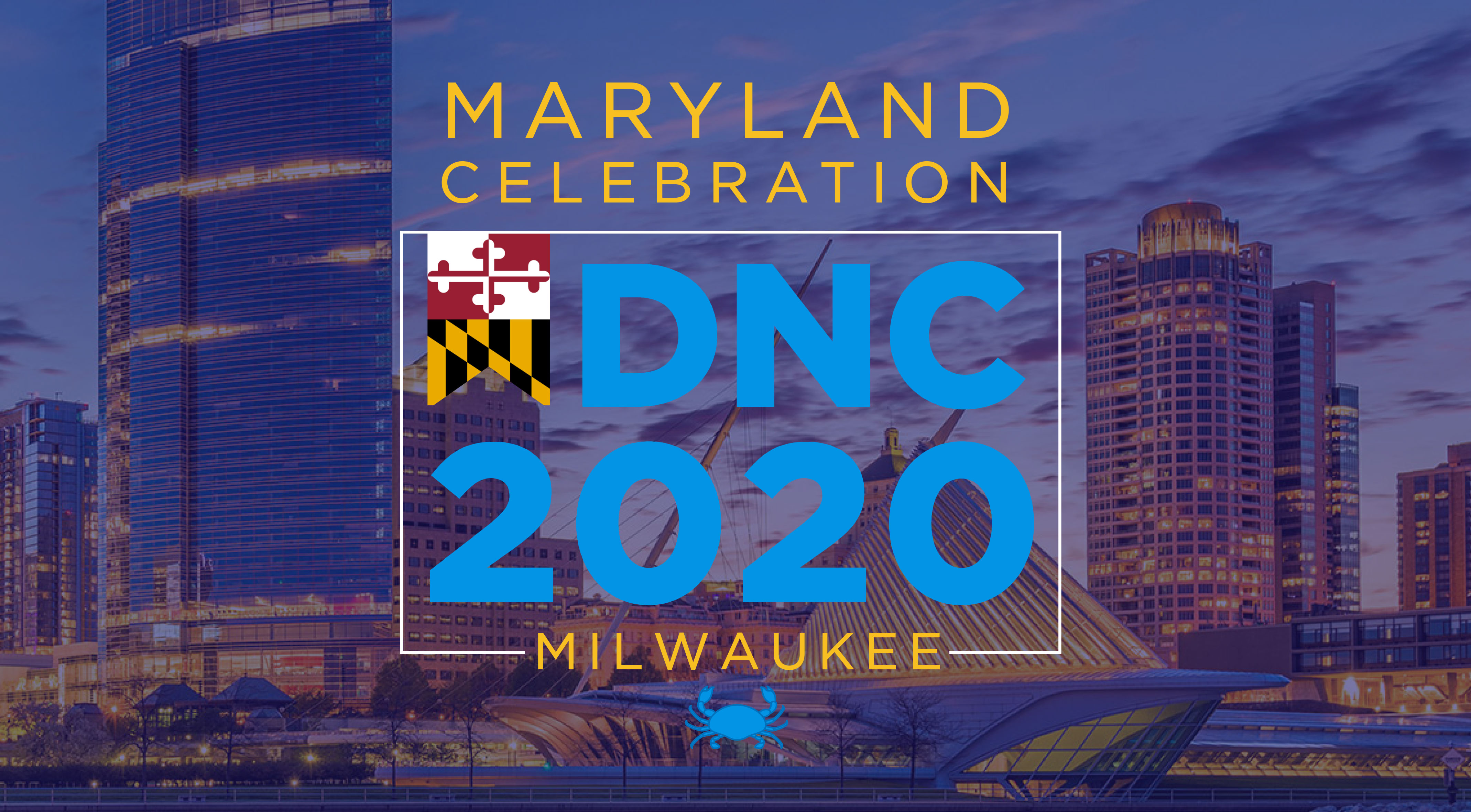 The 2020 Democratic National Convention will be held the week of August 17 in Milwaukee, Wisconsin. To prepare for this momentous event in which delegates officially select the Democratic Nominee for President, we've been hard at work planning our Maryland Celebration–a series of exciting Convention activities with some of the biggest guests in Maryland Democratic politics!
Our Maryland Celebration wouldn't be possible without the support of our sponsors. By becoming one today, you can contribute to the success of what is sure to be a historic Convention.
All sponsors are invited to join the Maryland Celebration events, including daily breakfast, four post-gavel receptions, a Welcome Reception, our Marquis Luncheon at the Milwaukee Art Museum, and daily watch parties. Sponsors will be featured on our website, at all events, on signage and in our official Maryland Celebration Program, which will be distributed to 125 Convention Delegates, approximately 175 Maryland Celebration guests, and Democratic Elected Leaders in Maryland.
General Convention and Feature Sponsors

Sponsorship Levels and Benefits
Pledge Form 
Program and Advertising Sponsorship
Sponsorship Levels and Benefits
Pledge Form
For more information about 2020 Convention Program Sponsorship Opportunities, please contact Jamie Conway: [email protected] or 410-269-8818.