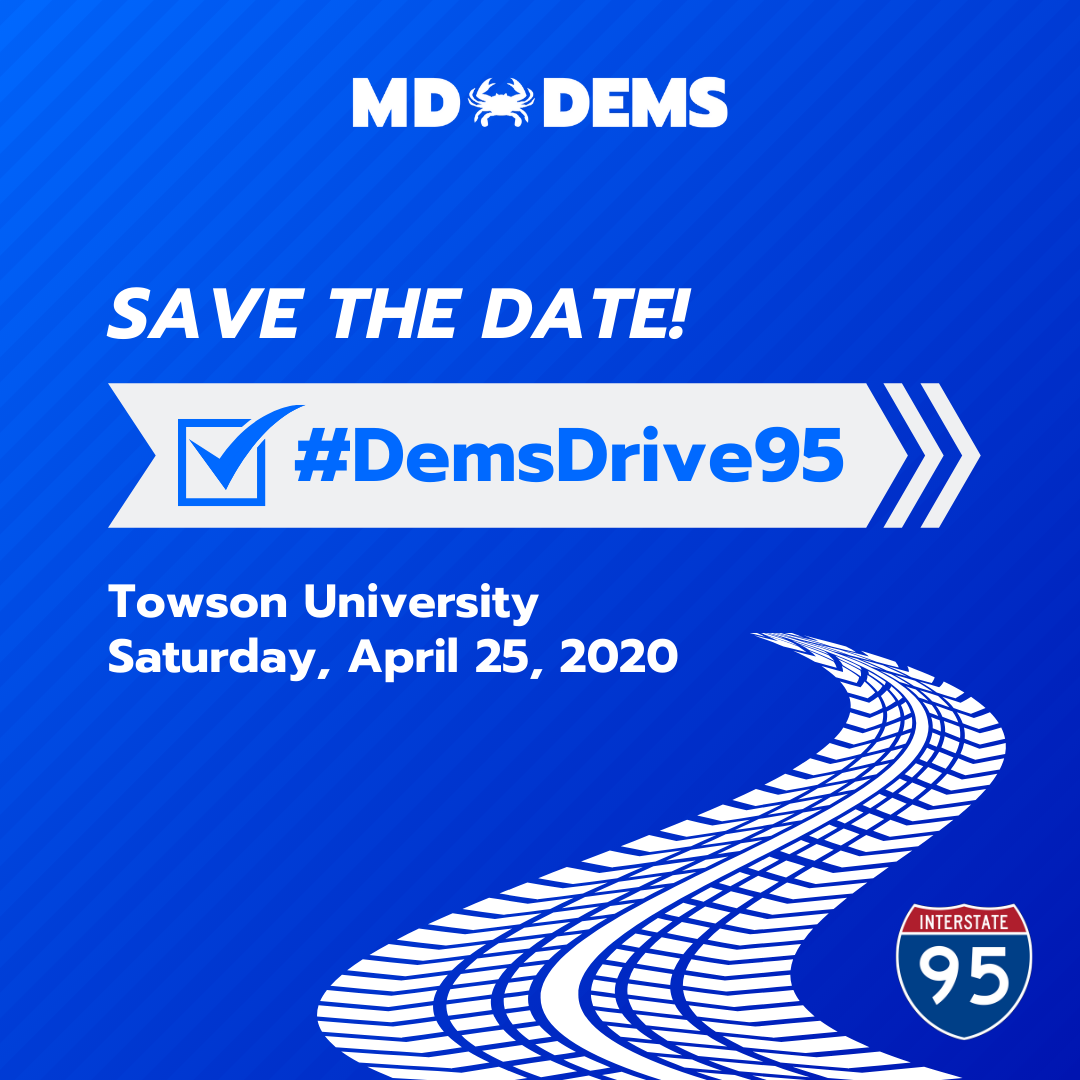 Mark your calendars: on Saturday, April 25, the Maryland Democratic Party will host a GOTV Rally at Towson University ahead of Maryland's critical April 28th primary election! We're expecting some very special guests, so be sure to SAVE THE DATE on your schedule.
The Maryland Primary Election occurs on the final Super Tuesday before the Democratic National Convention in Milwaukee. Our state, Delaware, and Pennsylvania could play a pivotal role in choosing the Democratic Nominee for President–and we want to make sure that you're right in the center of the action.
There will be much more to come in the next few weeks. Stay tuned, and remember the hashtag #DemsDrive95!