Dear Friend,
This is a truly exciting time to be in politics. As we get closer and closer to the Iowa caucuses, and the impeachment inquiry into President Donald Trump heats up, the Maryland Democratic Party has been diligently working behind-the-scenes to build the statewide campaign infrastructure that will propel Democrats to victory in 2020 and beyond. And now, I'm excited to write to you about a major update.
In the closing days of September, the Maryland Democratic Party proudly announced our We Vote, We Win 2020 coordinated campaign. Our collective effort, in coordination with the campaign of our Democratic nominee for President, will:
expand and strengthen the Democratic base by engaging new voters and bringing a large but micro-targeted group that crosses ideological, demographic, and regional lines into the primary and general election process;

build a permanent campaign infrastructure for use in future cycles by recruiting, training, and deploying volunteers, particularly through MDP's Central Committees and Diversity Leadership Councils;

engage voters more effectively through improved data collection, data management, and early and ongoing contacts with voter turnout and persuasion targets; and,

win up and down the ballot in 2020 by dominating key local races and Democratic presidential turnout, and in 2022, with a special focus on putting a Democrat in the Governor's mansion and relieving Andy Harris of his Congressional duties.
As part of our campaign, we debuted a state-of-the-art website that features a cutting-edge digital organizing tool, along with a vibrant new logo: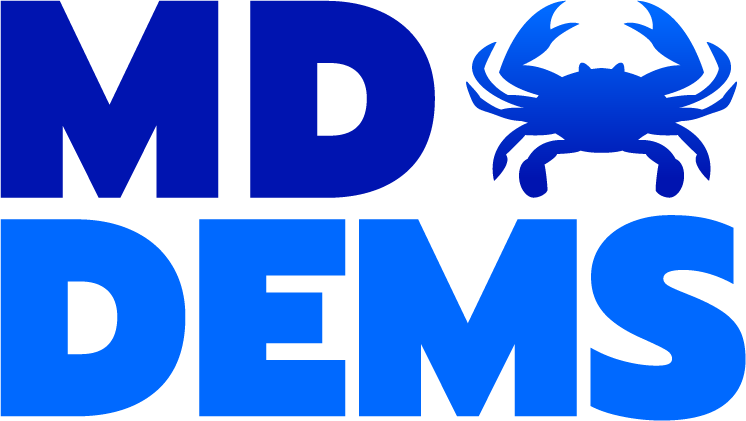 Bold, blue, and Maryland-proud! In addition to these large-scale infrastructural improvements, we've also been working hard to further engage with our activists and allies, and dig deeper into the issues that matter to everyday Marylanders. One of the ways we've been accomplishing these goals is through our new weekly MD Dems Podcast, available on all your favorite podcast platforms. Listen in:
We want to finish out the year strong, and we've been firing on all cylinders to make sure that 2020 will be our most impactful year yet. 
Take a look at our photos showing some of the activities we've been up to in the month of September:
On September 3, we had a great day at the Washington County Democrats' picnic, hosted by Congressman David Trone!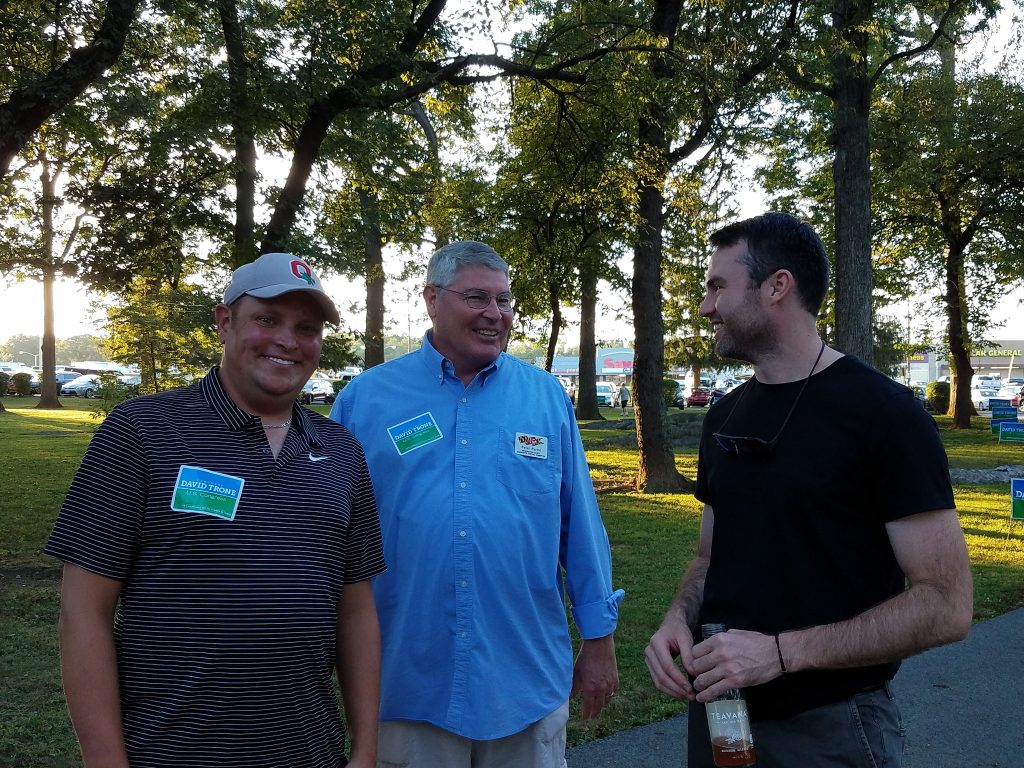 On September 7, we joined the Southwest Baltimore County Democratic Club at the Catonsville Arts Festival!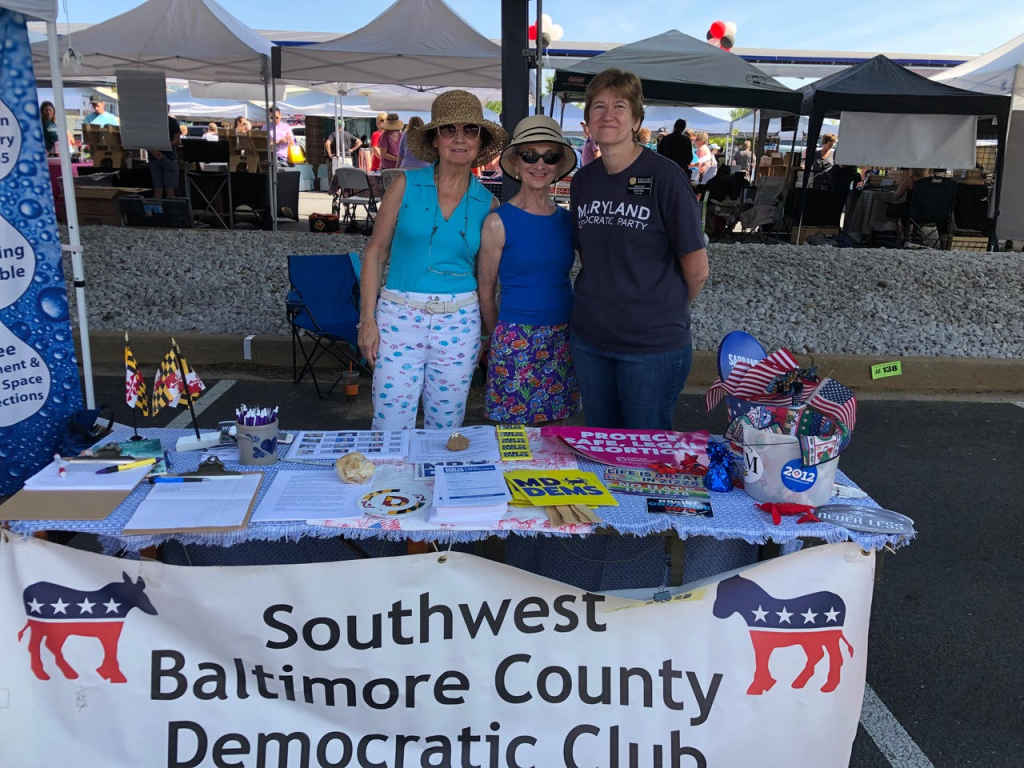 And over in Garrett County, we had a great time canvassing with Garrett County Democratic Club member Charlene Pullias.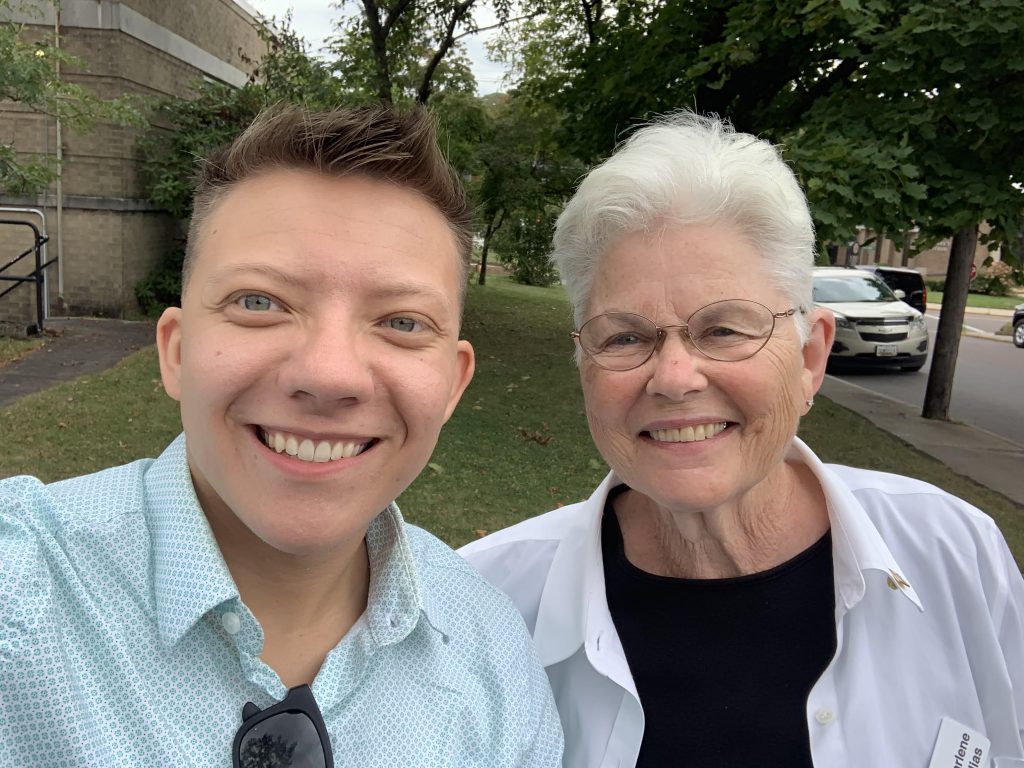 On September 8, we joined Frederick County Democratic Central Committee members Gabe Cassuto, Regan Riley, Vice Chair Mari Lee, and Bill Reid for a great day of canvassing.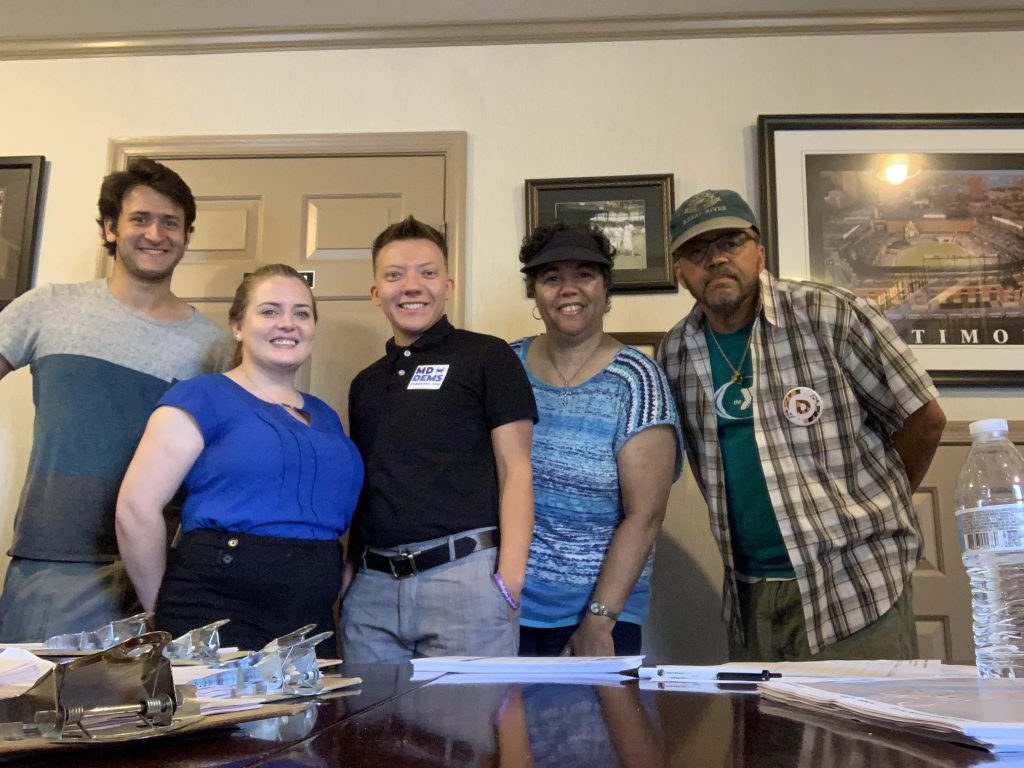 On September 11, we joined the Dorchester County Democratic Club for a productive meeting.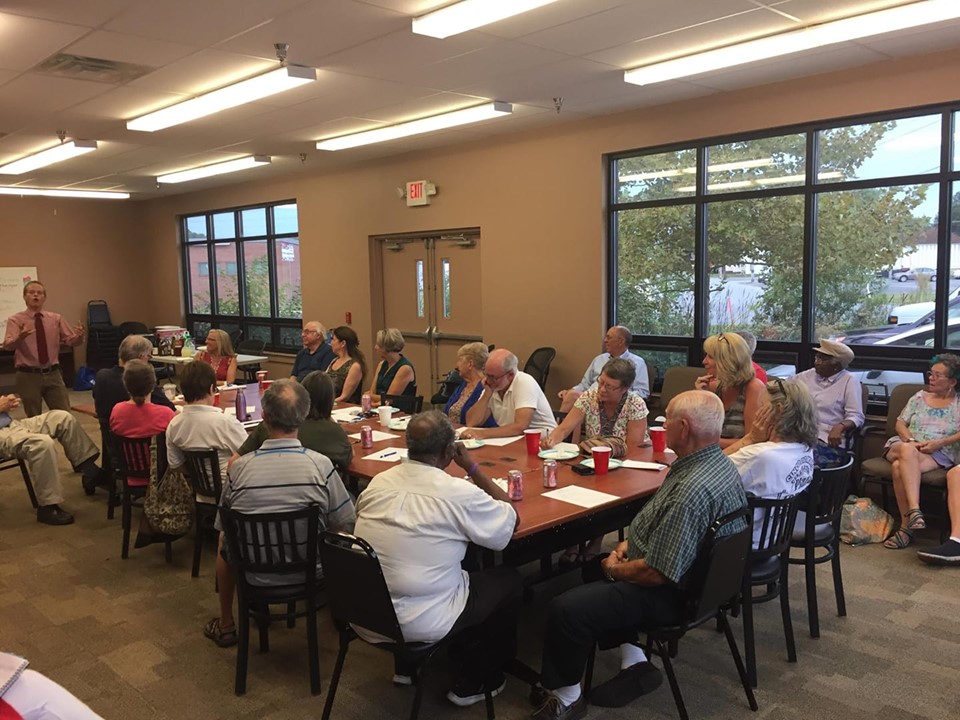 On September 12, we had a great night with Garrett County Democrats for their debate watch party!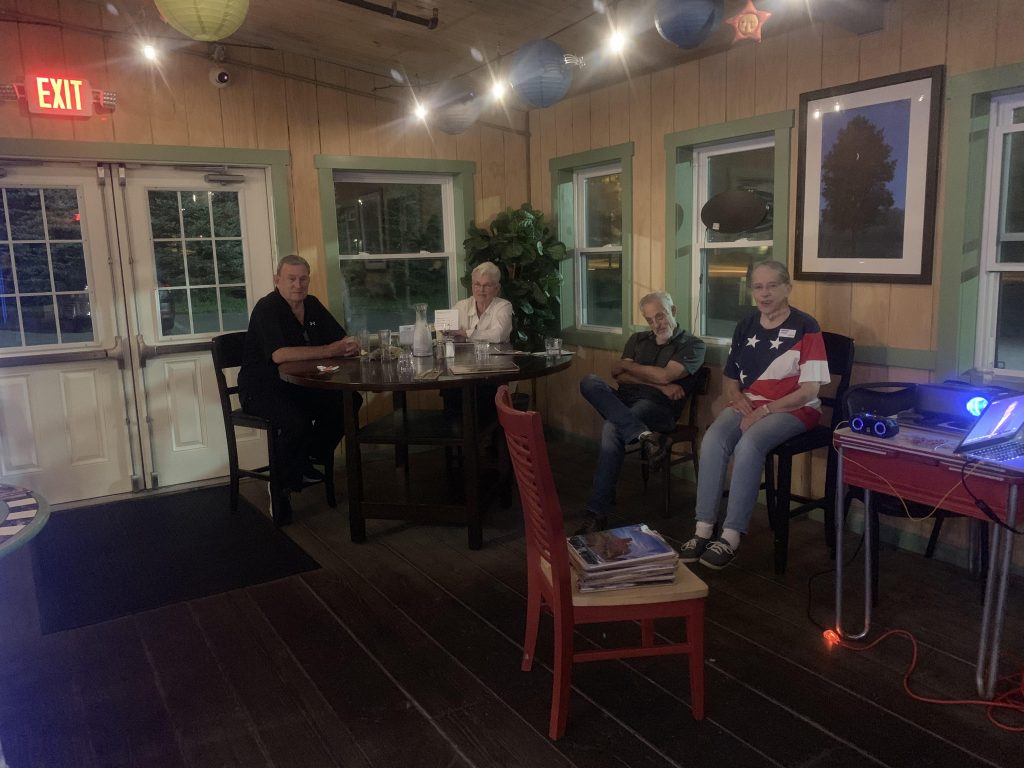 On September 15, we joined Councilmember Angela Blake for a District 5 kickoff event in Salisbury!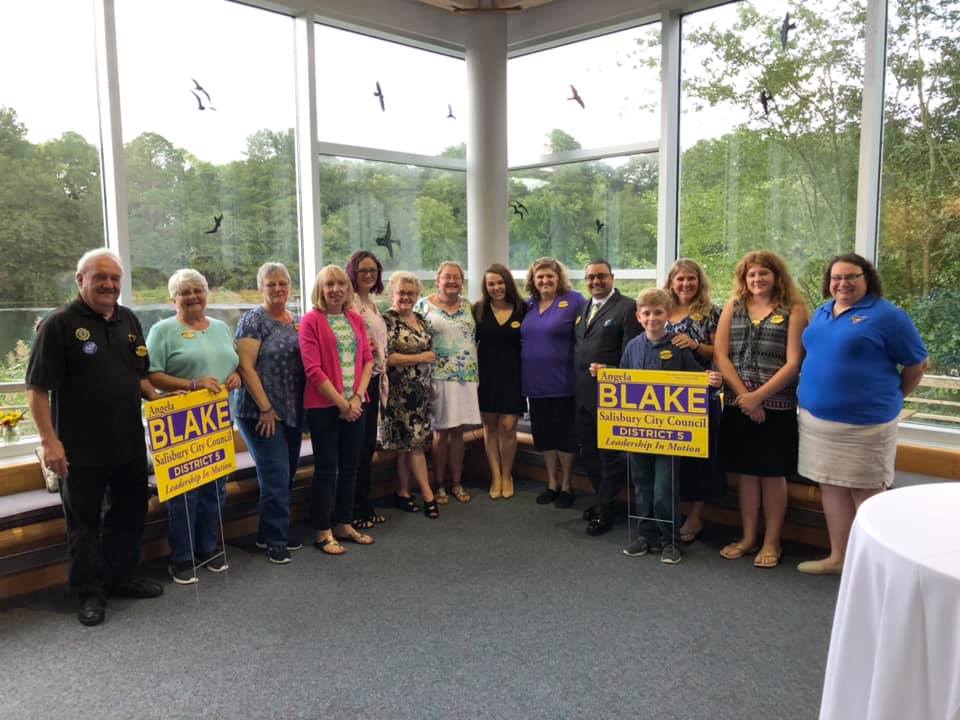 On September 18, we tabled at the University of Maryland's career fair, where we spoke to students on how they can get involved and make a difference in their local communities.
And over in White Marsh, we stood with the United Auto Workers as they marched for fair wages, better job security, and affordable, quality healthcare.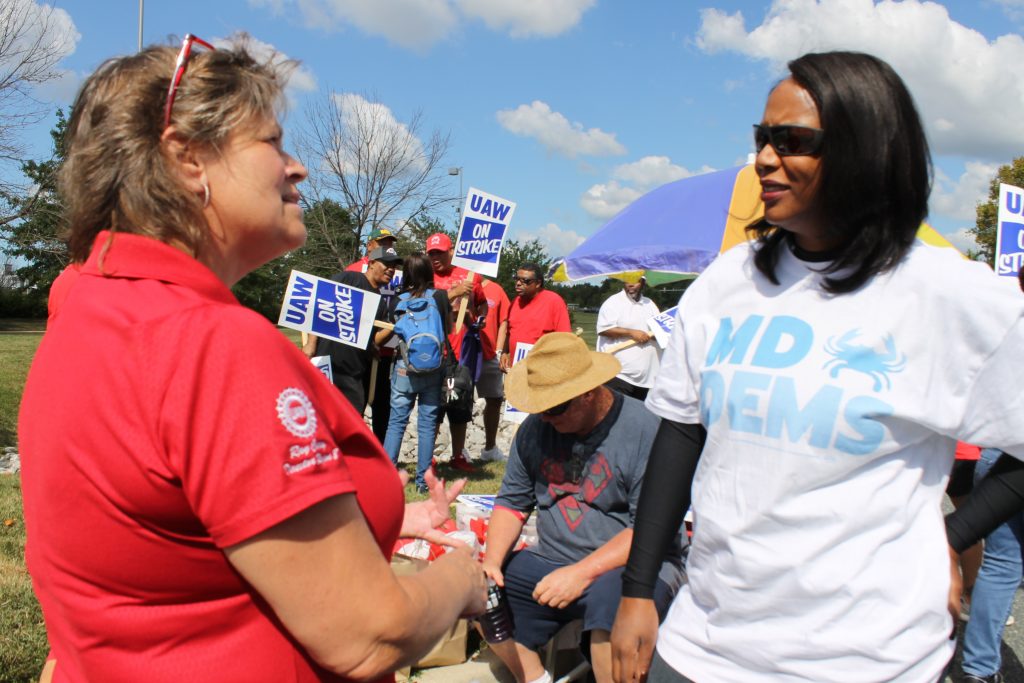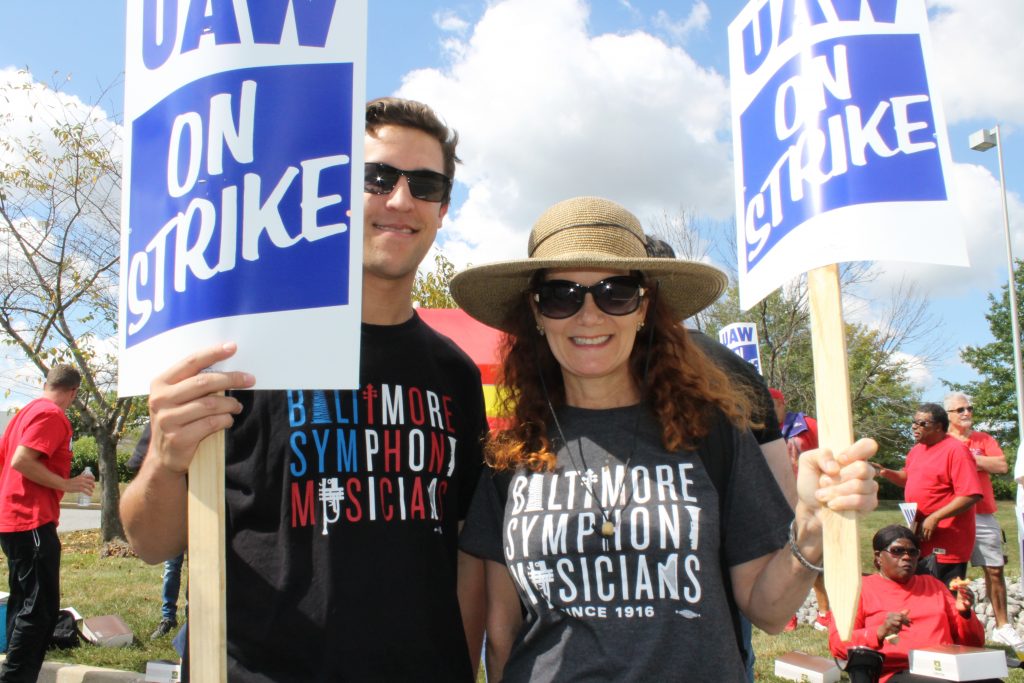 On September 20, we had a great night at the Washington Goes Purple Dinner and Dance with campaign fellow Kindre Wilson!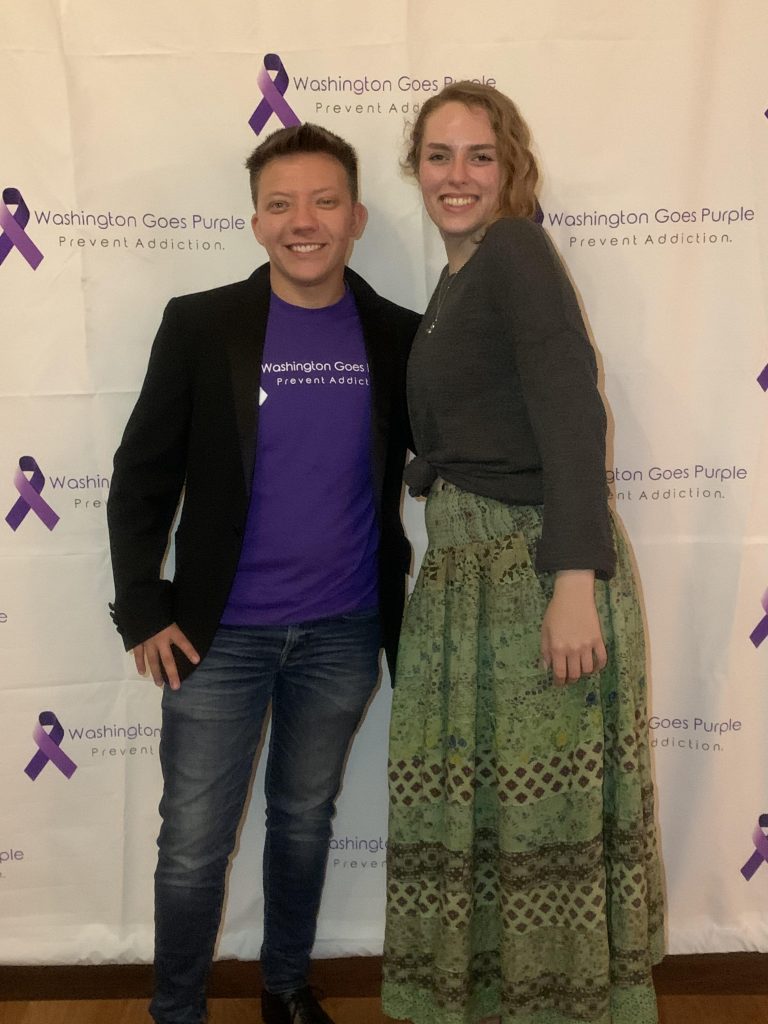 On September 21, we went to Queen Anne's County and enjoyed a great luncheon with the United Democratic Women of Maryland. Senator Sarah Elfreth and Executive Director Ben Smith spoke about increasing Democratic presence in rural Maryland, supporting women candidates, and canvassing as the key strategy to make both happen.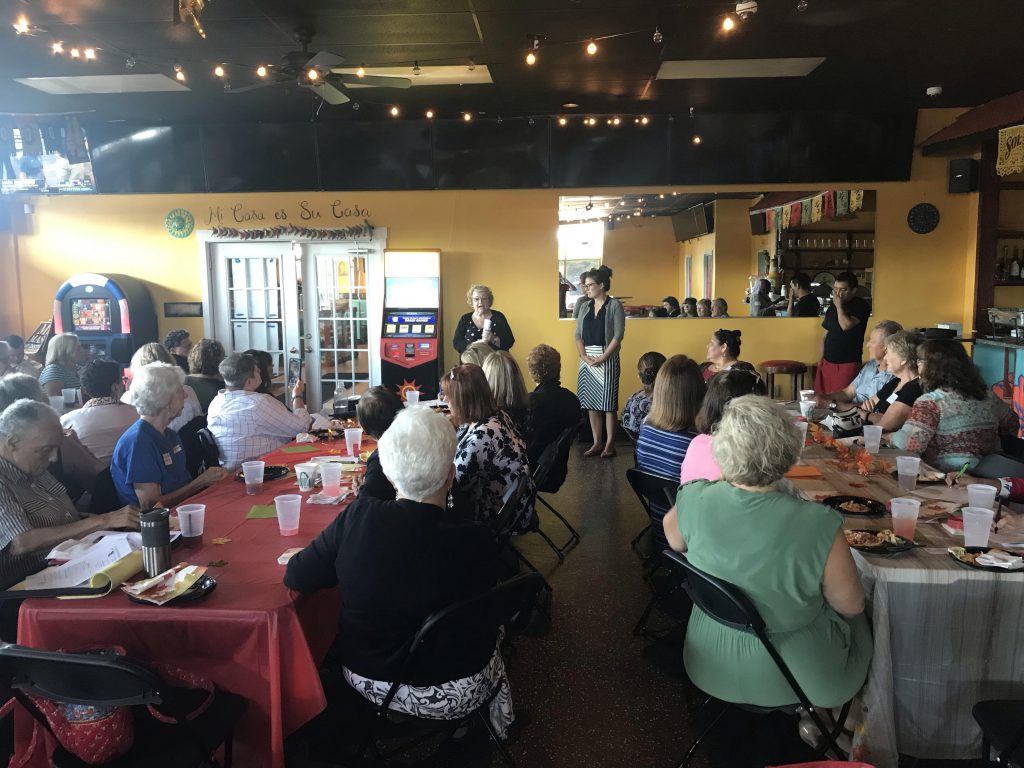 And over in Baltimore County, we attended the Baltimore County African American Festival, where we were joined by Baltimore County Democrats, Congressman John Sarbanes and Congressman Dutch Ruppersberger!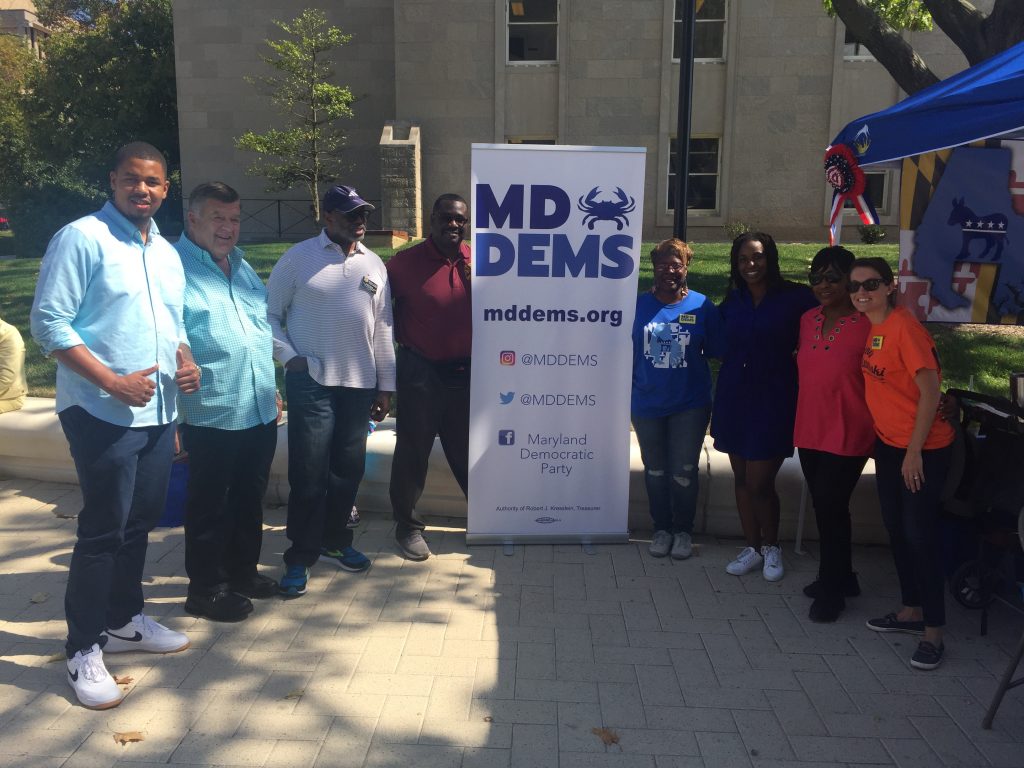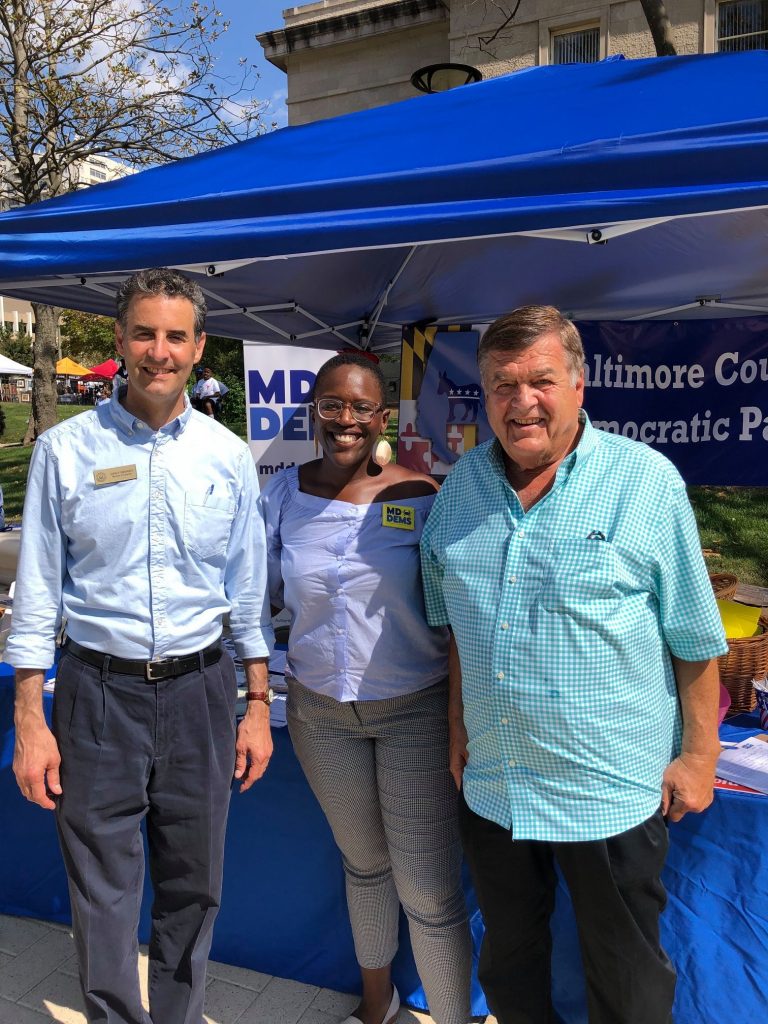 On September 22, we went to the New Harford Democratic Club annual fundraiser, and had a great discussion about why mobilizing the vote for 2020 is crucial for our nation, world and future.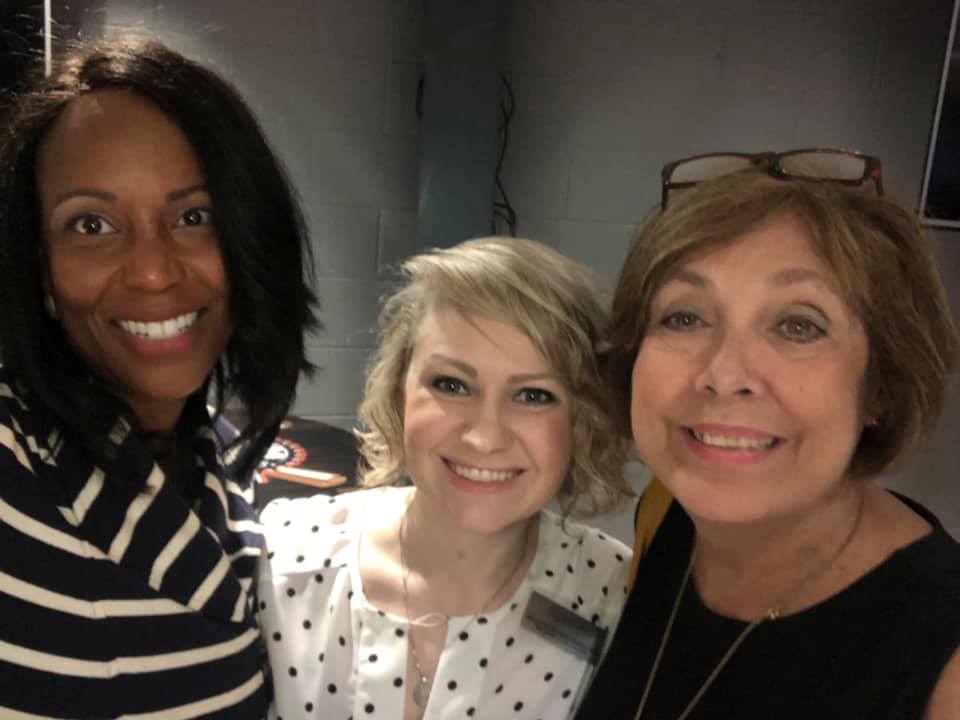 And over in Calvert County, Executive Director Ben Smith and Political and Organizing Director Michael Bayrd attended the Calvert County Democrats' annual picnic, and discussed the importance of direct voter contact and organizing early for the upcoming election.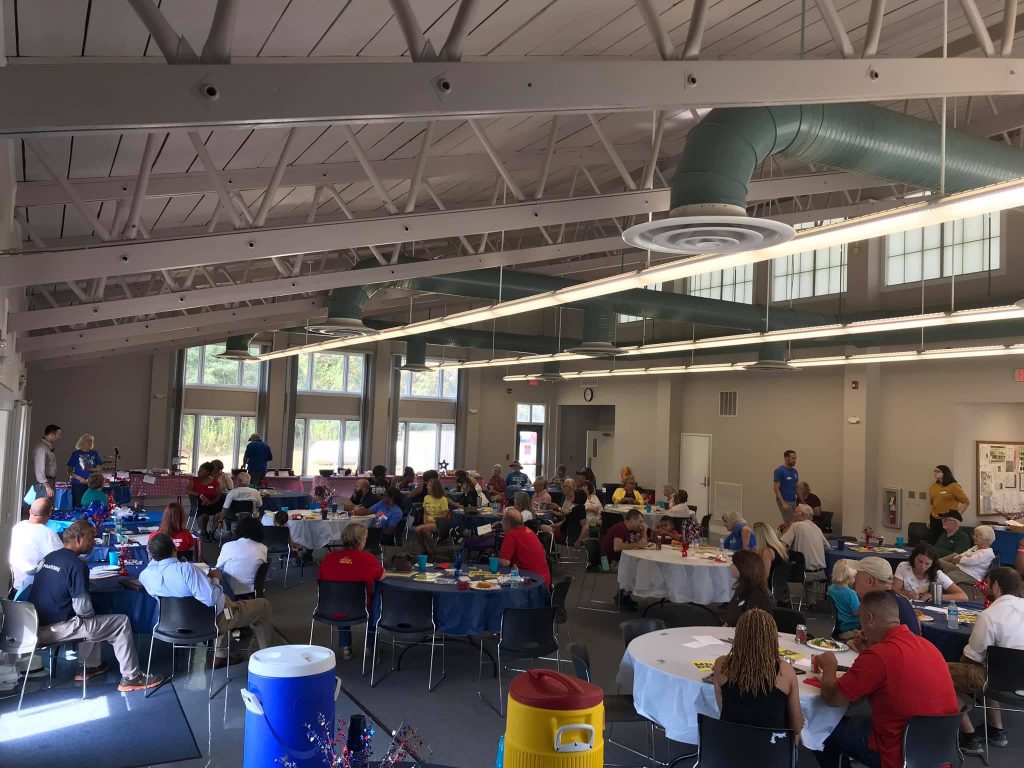 On September 23, we had a great time at the Southwest Baltimore County Democratic Club meeting, and were joined by Delegate Terri Hill, Delegate Jessica Feldmark, Delegate Eric Ebersole, and Senator Clarence Lam for a great conversation about electing Democrats up and down the ballot in 2020!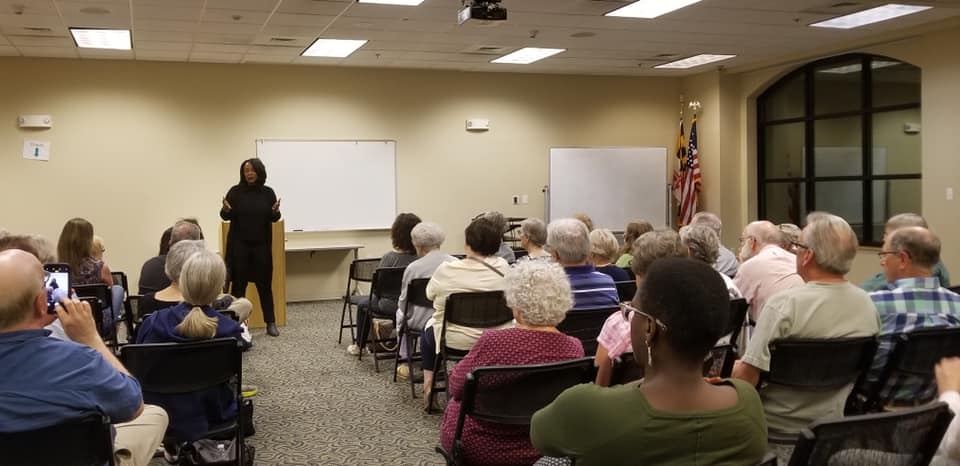 On September 24, we joined the Heritage Harbour Democratic Club for a productive meeting in Annapolis.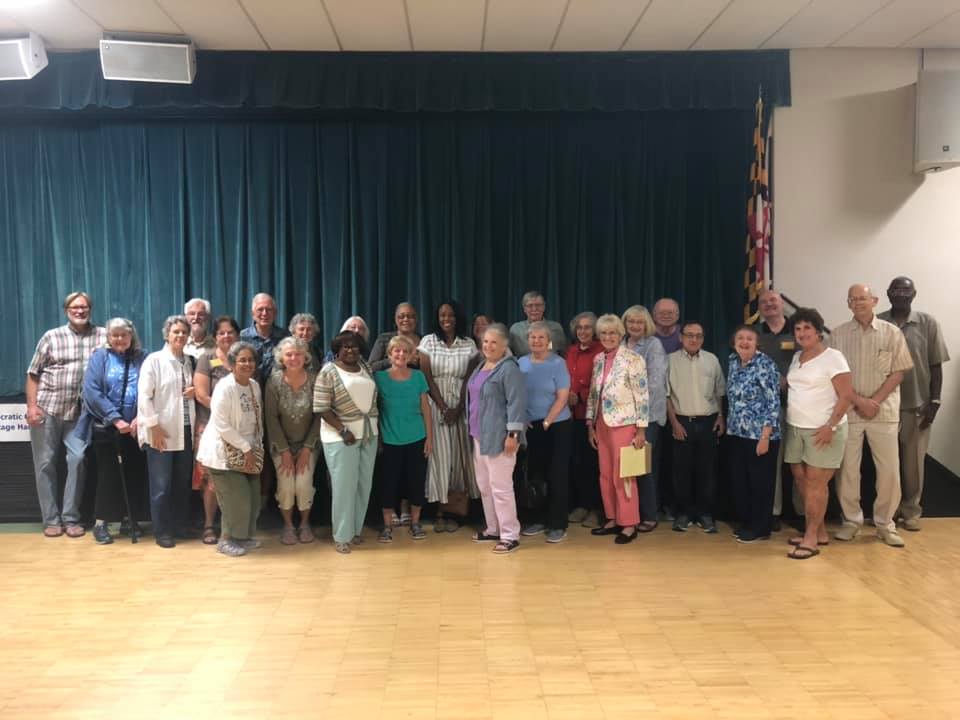 On September 26, we joined the Women's Democratic Club of Montgomery County for their "It's Your Party!" forum, where we discussed the purpose, structure and function of the Maryland Democratic Party! Special shout out to Senator Cheryl Kagan, Delegate Jheanelle Wilkins, Delegate Gabriel Acevero, former Delegates Aruna Miller and Karen Britto, and all of the current and former Montgomery County Democratic Central Committee members for stopping by, and special thanks to the Women's Democratic Club President Diana Conway and its members for hosting the event.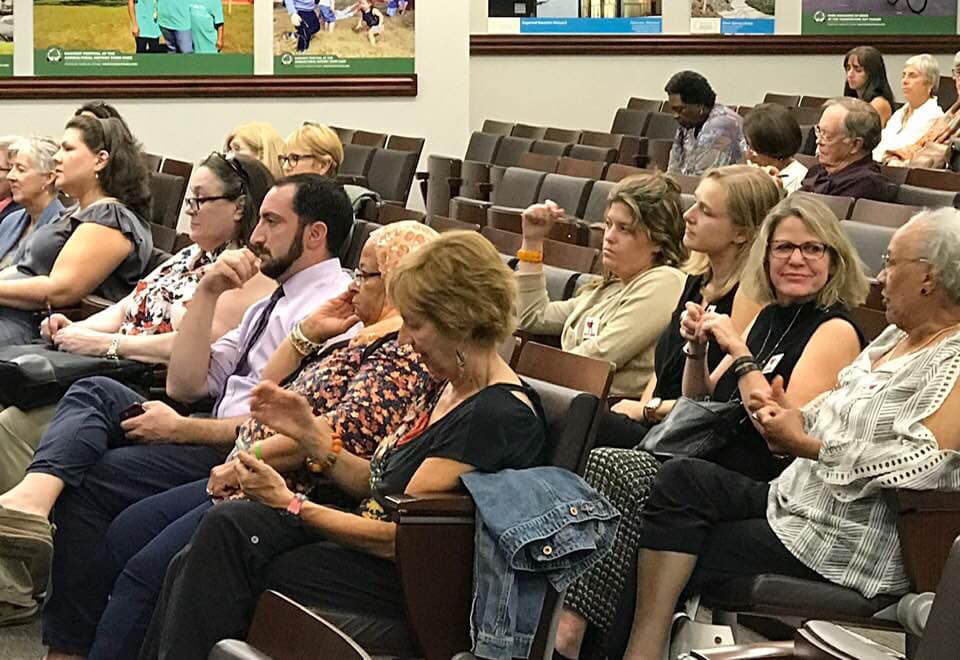 On September 28, we started off an action-packed weekend with events all around the state! In Baltimore County, we held a canvass launch and were joined by Democratic activist Sheila Ruth and Congressman John Sarbanes.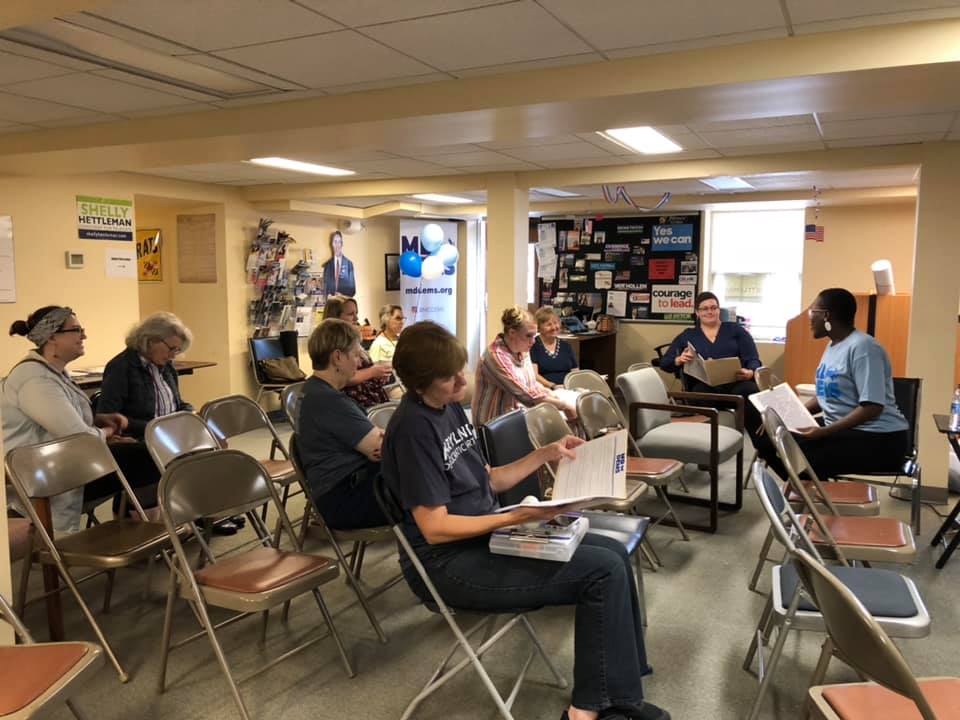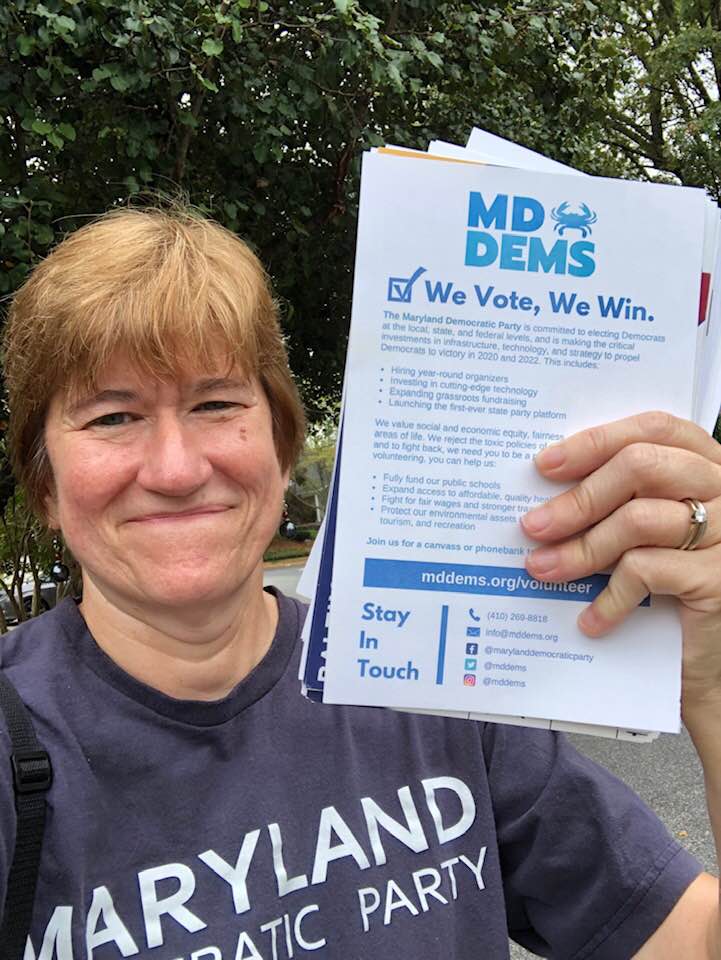 Over in Queen Anne's County, we held a canvass with passionate volunteers who are ready to take back the White House in 2020!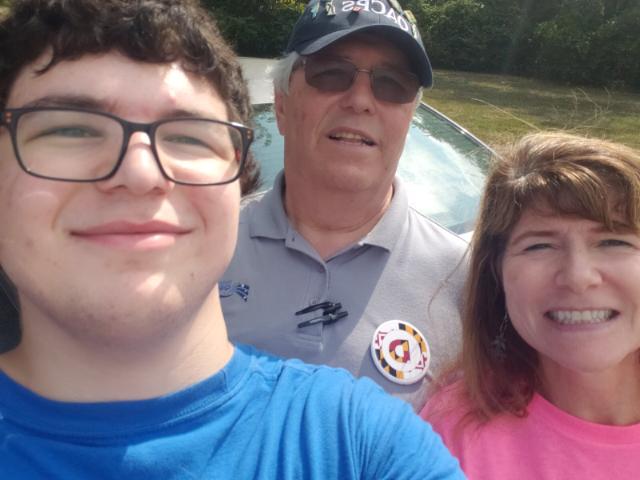 In Salisbury, we knocked on doors with City Council District 4 Candidate Michele Gregory, and Mayor Jake Day!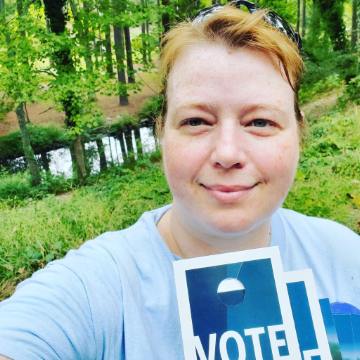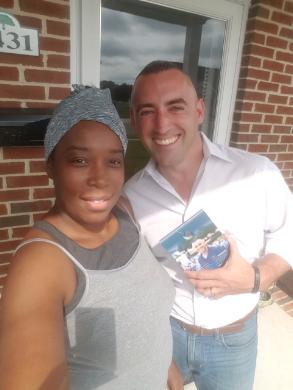 Over in Easton, we celebrated Frederick Douglass Day with the Democratic Women's Club of Talbot County!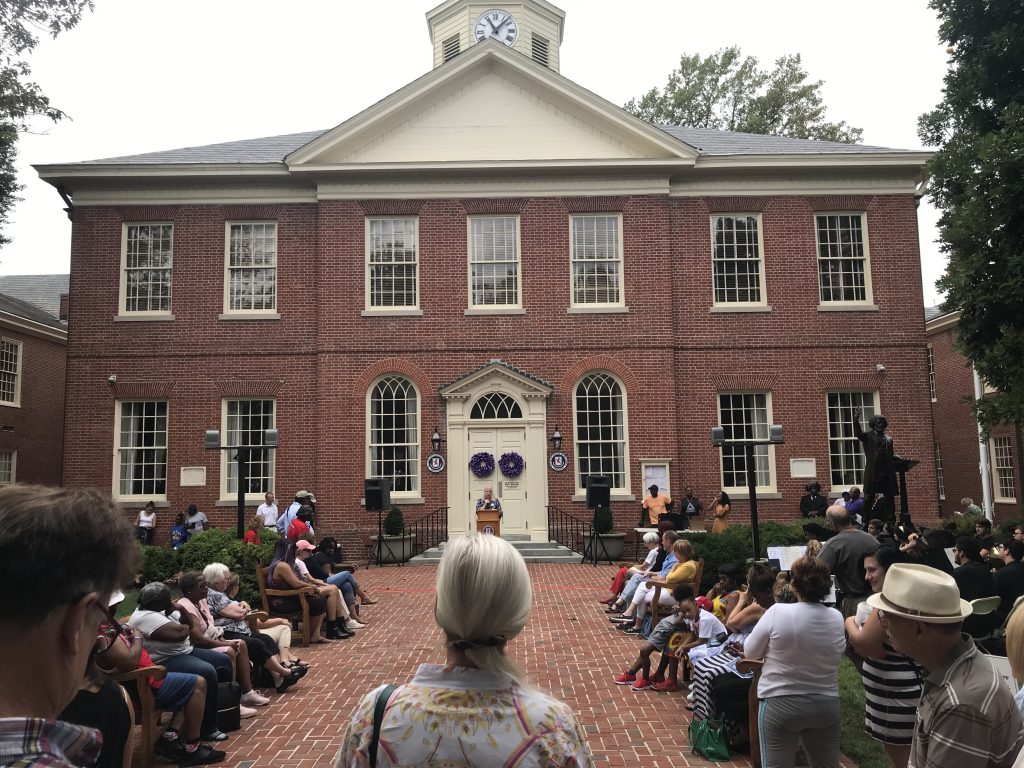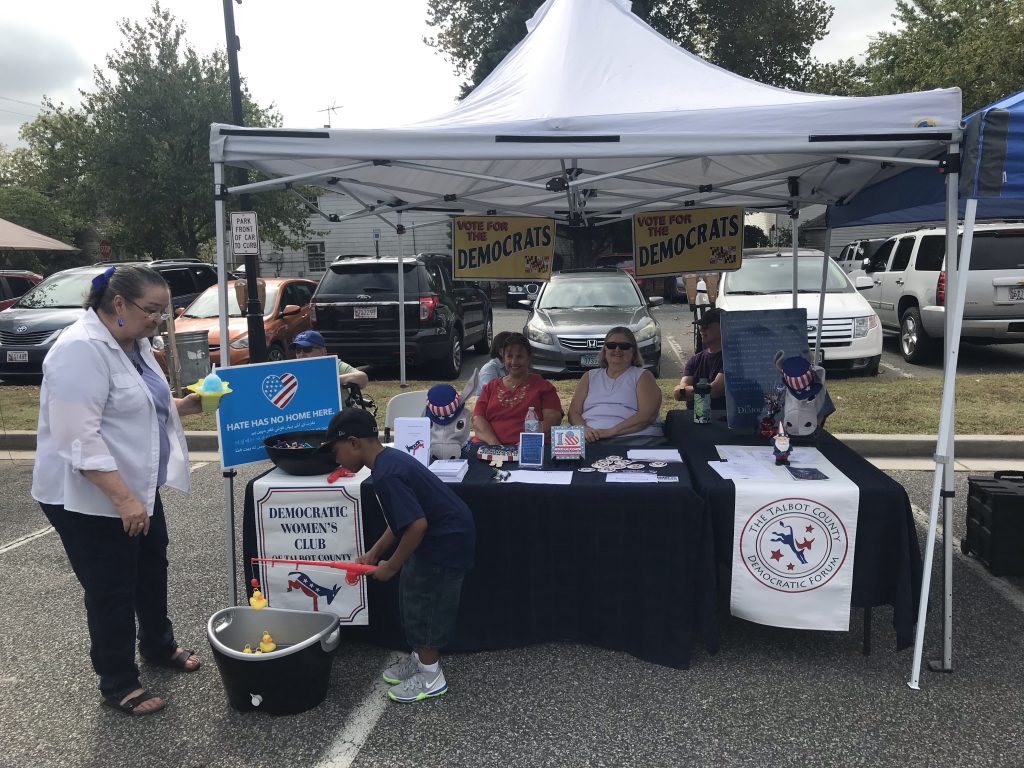 In St. Mary's County, we hosted a productive VAN training, where we trained local Democratic activists on the latest VAN tools they need to organize, run, and win.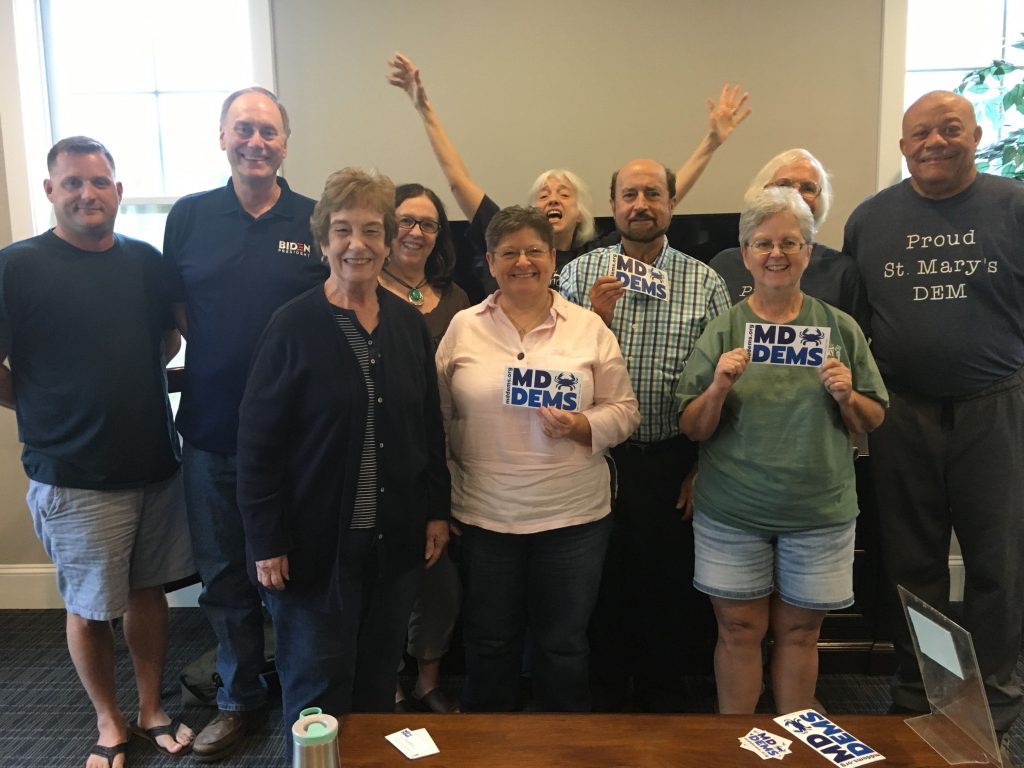 And over in Cecil County, we had a great time at the Cecil County Democratic Club's annual picnic!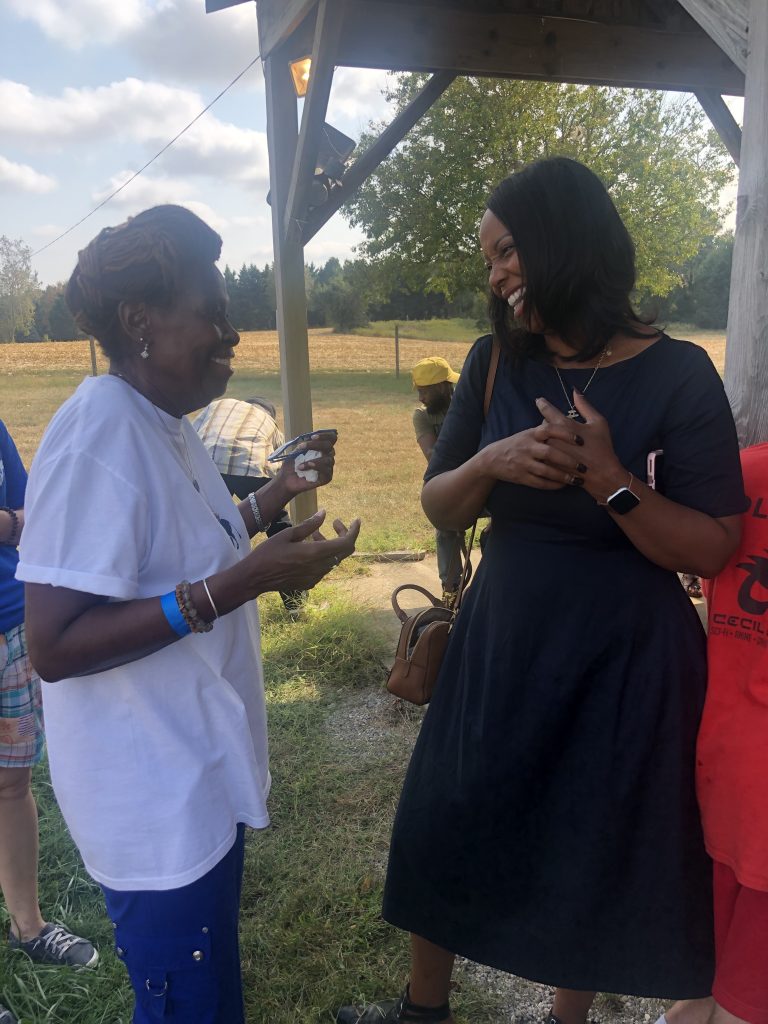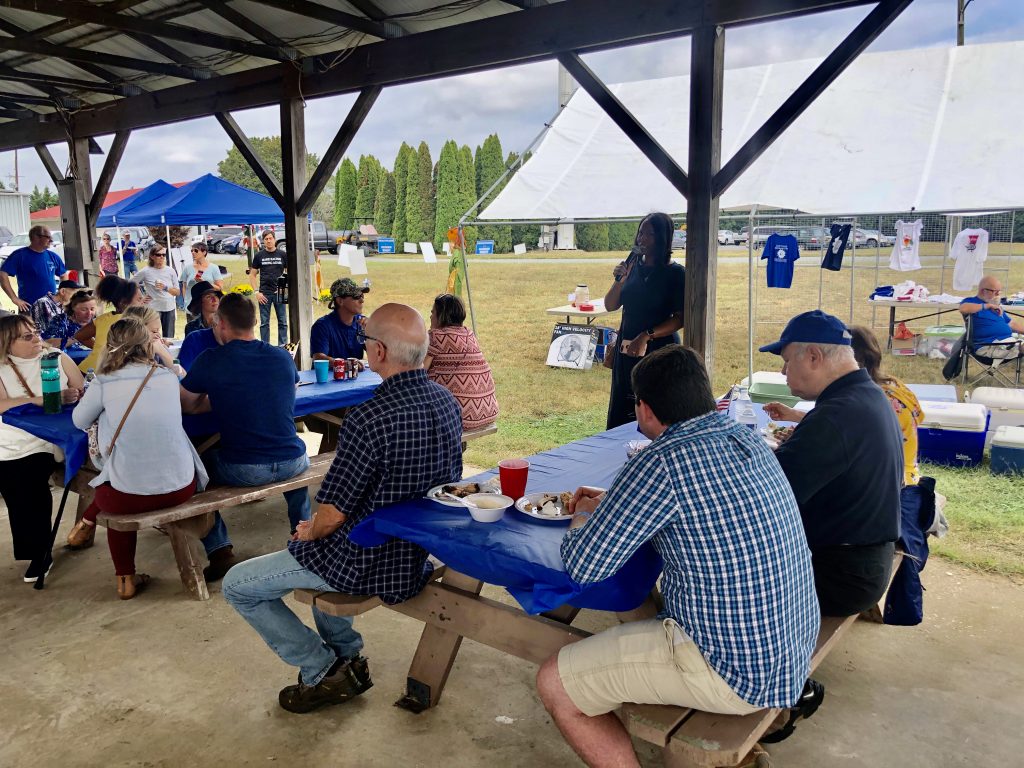 And on September 29, we finished off the month with a productive phonebank in Frederick County, with Sue Knause, Frederick County Democratic Central Committee Chair Deborah Carter, FCDCC member Billy Reid, and campaign fellow Kindre Wilson.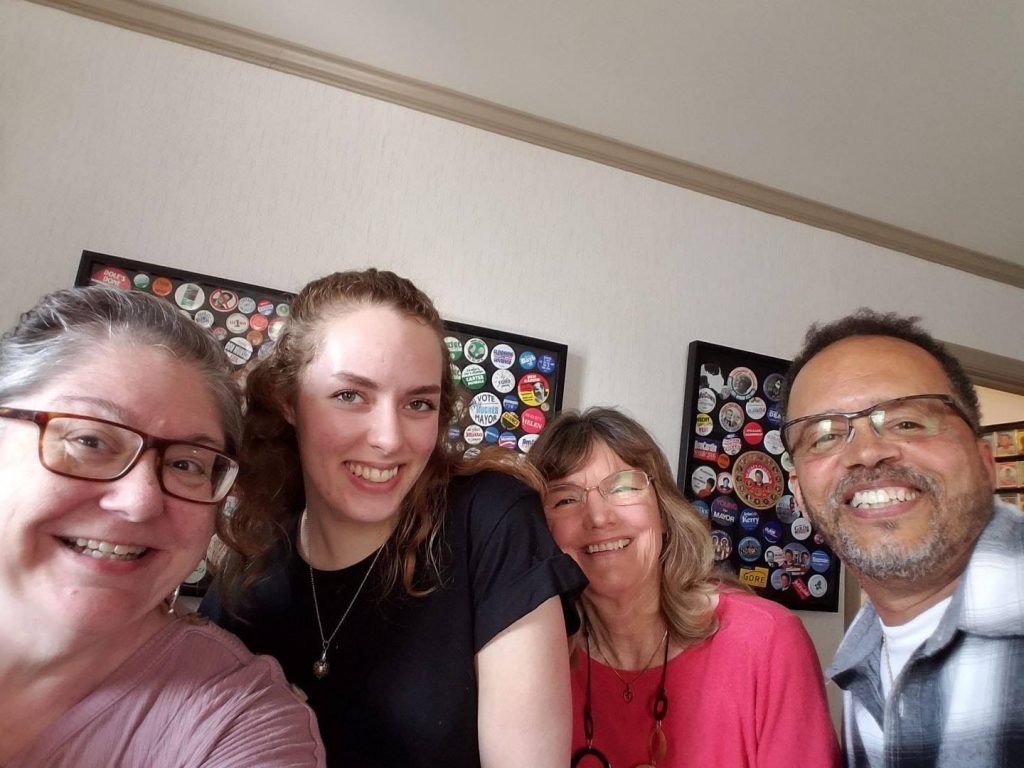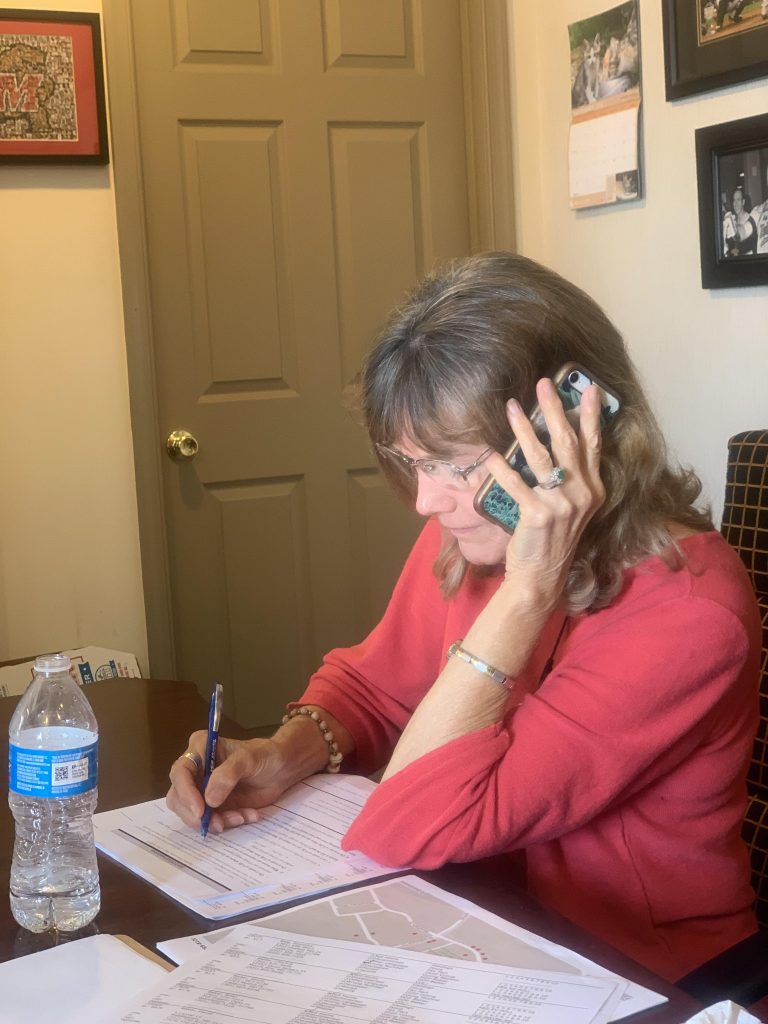 We're building a people-powered movement to elect Democrats up and down the ballot, and as 2020 draws closer, we need you to join the team. Sign up at mddems.org/volunteer to help us knock on more doors, place more calls, and secure the votes that will propel this movement to victory. Our victory starts with you–because when we vote, we win. I look forward to seeing you at our upcoming events!
Thank you,
Dr. Maya Rockeymoore Cummings
Chair, Maryland Democratic Party