About
The mission of the Maryland Democratic Party (MDP) Progressive Diversity Leadership Council is to energize activists through the state, register voters, amplify the Democratic message, engage with members of the diverse Progressive communities, and supplement the coordinated campaign to turn out Democratic voters throughout Maryland. In non campaign cycles the Progressive Diversity Leadership Council is responsible for increasing inclusiveness, capacity building, voter education, and empowerment of Maryland's diverse communities. By working to energize all Progressive communities throughout Maryland, we will truly be able to realize our greatest potential. The Maryland Democratic Party Progressive Diversity Leadership Council creates a foundation for activism that is both inclusive and sustainable.
Meet Your DLC
Janna Parker | Chair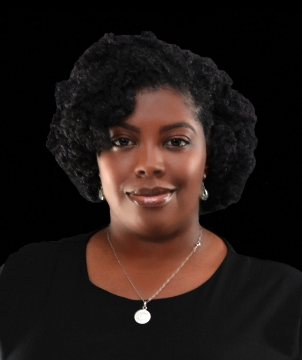 Ms. Janna Parker, an over twenty-five-year resident of Prince George's County,  is an advocate for America's public school system and voter education. A former educator within the Maryland/DC area for almost a decade, Ms. Parker now spends a majority of her free time advocating for changes in local and state policies in education, particularly around the subject of the school-to-prison pipeline, as well as educating her community on how to advocate for important issues directly to their elected officials on the local, state, and national level as well as other non elected civil servants. Ms. Parker also works to educate her community on general voter consciousness within Prince George's county- using various platforms, including social media and speaking engagements, to do so. She works as an individual with a variety of different political action groups and organizations on the local and state levels, including Progressive Maryland, the School to Prison Pipeline Pushout Coalition, and the PGCABS- Prince George's Citizens for a Better School System, MAREE- Maryland Alliance for Racial Equity in Education,  and PGChangemakers, to name a few, to push policies, agendas, and candidates who will work to make Prince George's county a fair, prosperous and equitable place to live in for all of its residents.
Email: [email protected]
Get Involved